Joe from Blackwater Creek Koi Farm hand delivered our samples to Kennedy Space Center this morning.  Thanks, Joe!
We were so excited to learn that the fish Joe used for our eggs are a special breed of goldfish that are red, white, and blue in color.  Here is a picture: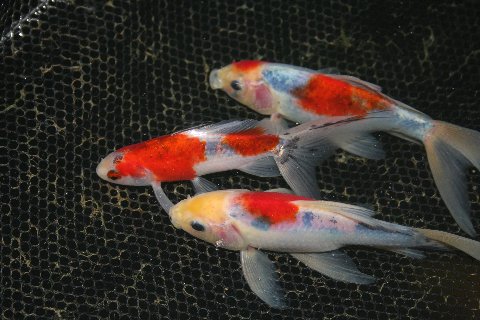 Aren't they beautiful??  And they have no idea that their little babies are about to be a part of American history!