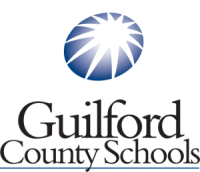 Guilford County Schools (GCS), located in the Piedmont-Triad of North Carolina, is the third largest school district in the state with more than 73,000 students and 122 schools in urban, suburban and rural areas.
GCS is diverse both in its student body and academics. The district serves students who speak 123 languages/dialects and who represent 100 countries. There are more than 10,000 special education students and more than 13,000 advanced learners. GCS is a national leader in magnet/school choice programs, offering more than 50 magnet programs for varied ranges of ages, skill levels and interests. In addition, the district provides eight early/middle colleges, schools located at area colleges and universities that offer tailored programs and opportunities for students to earn college credit, including The Middle College at UNCG, which focuses on health sciences, and the new STEM Early College at N.C. A&T opening in fall 2012.
The GCS schools currently participating in the Student Spaceflight Experiments Program (SSEP) are Mendenhall Middle and Northeast Middle, located in Greensboro, N.C., and Ferndale Middle and Johnson Street Global Studies, located in High Point, N.C.