Yeshiva Ketana of Long Island in Space
              YKLI Students to Send Science Experiment Out of this World                on NASA Space Shuttle
Inwood, NY (March 24)–Forty years ago, the Eagle landed, leading to a giant leap for mankind.  This year, the students of Yeshiva Ketana of Long Island have received the opportunity of a century:  to design science experiments that will study fluid diffusion, cell biology, and organism's reactions and characteristics while in microgravity aboard the Atlantis Shuttle.  This is it:  after years of shuttle flights, this is NASA's final space shuttle flight—and YKLI will be part of it.
"This has been an exciting month," says Ari Ginian, YKLI's executive director and Community Project Director.  "Our school has such a robust science program, with a state-of-the-art lab and regular classes with a special science faculty.  The students are comfortable with lab methods, and they understand the scientific method.  They regularly work with various organisms and know how to observe, record, and draw conclusions.  I contacted Dr. Jeff Goldstein, Student Spaceflight Experiments Program (SSEP) Director, about our school and our potential projects, and he was thrilled to invite our students in this research program and to join the final shuttle launch."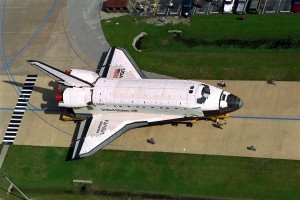 After designing the experiment, and passing a NASA flight safety review, the students will send the experiment to the Kennedy Space Center to be placed on the shuttle.  The students and participants will then fly down to the Kennedy Space Center in Florida to watch the takeoff.  Upon their return to YKLI, they will continually observe their experiment-in-progress in YKLI's Earth-bound science lab.  Prior to landing, the students will return to Florida to observe the landing, receive their project, and take it back to the lab.  There, they will record subsequent observations and derive necessary conclusions.
"What makes this project so amazing is that our whole community—administration, parents, and every student–will be studying the effects of microgravity, "says Ari Ginian.  "This is learning and sharing at its best. Everyone will have a chance to study the Universe through the project.  And everyone will experience the impact of a lifetime when they watch the shuttle lift off."
YKLI's Kindergarten through third grade will be working on a mission patch design for the project; grades four through 8 will design the experiment.  Parents and administrators are involved through the parent ideation committee, a parent project assessment committee, and YKLI administration review panels.  Local scientists as well are welcome to contact the school to join in preparing the project and preparing for the launch. 
"This will be a way for our students to understand what scientific study is all about," says Zvi Bajnon, YKLI Dean.  "The thrill of joining a community project and being a part of a launch that the whole country will be discussing will impress upon them that good scientific study is always exciting.  Seeing the Cosmos and understanding it is an out-of-this-world experience."
"The Student Space Flight Experiments Program (http://ssep.ncesse.org) is undertaken by the National Center for Earth and Space Science Education (NCESSE;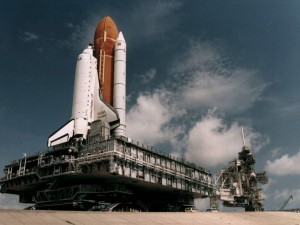 http://ncesse.org) in partnership with Nanoracks, LLC. The SSEP on-orbit educational research opportunity in enabled through NanoRacks, which is working in partnership with NASA under a Space Act Agreement as part of the utilization of the International Space Station as a National Laboratory.