The National Center for Earth and Space Science Education (NCESSE), and Arthur C. Clarke Institute for Space Education, are proud to introduce the National Step 2 Review Board for SSEP Mission 10 to the International Space Station (ISS). On May 16, 2016, the Board met at the Smithsonian National Air and Space Museum, in Washington, DC, to review 33 finalist proposals for student flight experiments submitted from across the network of 11 communities participating in SSEP Mission 10 to ISS. Listed below are the 20 Board Members—scientists, engineers, and science educators from academia, federal agencies, commercial entities, and national science education non-profits.
For Mission 10 to ISS, a total of 3,660 grade 5-16 students were formally engaged in designing microgravity experiments suitable for flight aboard ISS. At the conclusion of the 9-week experiment design phase, a total of 685 proposals were submitted by student teams, and 227 proposals were forwarded for review by SSEP Step 1 Review Boards in the communities. Each of these local Boards selected 3 finalist proposals for submission to the SSEP National Step 2 Review Board, which therefore received 33 finalist proposals from the 11 Mission 10 communities.
For Step 2 review, the Board Members were divided into five teams, each comprised of both researchers and science educators, and each team responsible for review of proposals from 2-3 SSEP communities. Board Members selected 11 flight experiments, one for each community. The Board Members spent a great deal of time providing thoughtful comments for all 33 proposals, which were forwarded to the proposing student teams by NCESSE. The review went well beyond what is typical of reviews for professional research proposals given the deep recognition that the review process, and the comments back, were critically important teachable moments for the student researchers that worked so hard on their proposals. Through SSEP, we want to immerse students in real science. The review process is very much a part of real science, and that process therefore needs to be transparent, and a learning experience.
NCESSE reviewed all comments from the Step 2 Review Board to assess if there were any outstanding questions that needed to be addressed by the selected student flight teams, and by June 1, 2016, NCESSE formally notified each community of their selected flight experiments.
You are invited to explore the selected flight experiments and honorable mention finalist experiments for Mission 10 to ISS.
A Note to All Mission 10 Student Research Teams
To the thousands of students that participated in SSEP Mission 10 to ISS, regardless of whether your proposal was selected for flight, and regardless of whether it formally went before a Review Board, it is important to recognize the endeavor in which you've been engaged – real science. This is how real research proceeds from opportunity, to defining a proposed research program, to submission of a proposal, to formal proposal review and selection. In the professional world, comments back from the Review Board allow a team to rethink and refine their proposed research, so they can submit a better proposal for the next opportunity. We have indeed had SSEP student teams that did not get selected for spaceflight the first time, but did get selected with a refined proposal as part of their community's next flight opportunity.
Reflect on the overall experience, and recognize that you and your team owned this process – you came up with a microgravity experiment of interest to you, and designed it to fly in a research mini-lab that has a very real set of constraints on its operation. So get excited about what you've achieved, and get excited about science, technology, engineering, and mathematics (STEM). We challenge you to seek out new opportunities in STEM where you can be curious and take ownership … in the journey.
Finally, recognize that YOUR COMMUNITY now has an experiment destined for the International Space Station, that you are part of this historic adventure, and now you and your community can rally around your flight experiment and root for its success.
The SSEP National Step 2 Review Board for Mission 10 to ISS—
1. Dr. Matthew Bobrowsky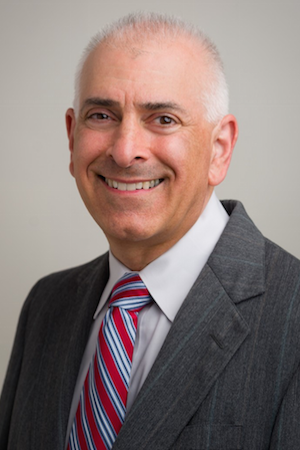 Adjunct Space Science Researcher, National Center for Earth and Space Science Education
Director of Special Programs, Delaware Institute of Science and Technology, Delaware State University
Dr. Matthew Bobrowsky is a nationally recognized science educator and recipient of multiple awards for teaching excellence. He is the lead author of the Phenomenon-Based Learning books for teaching physical science. Matt teaches various scientific subjects, carries out scientific research, and engages in numerous public speaking events. Currently at Delaware State University, recent experience includes serving as Director of the Physics Demonstration Facility at UMCP, a collection of 1,600 science demonstrations. Matt has also developed science curriculum materials and presented countless workshops to teachers and the public. His educational presentations address topics such as the process of science, misconceptions in science, effective science teaching, and science vs. pseudoscience. His public presentations on astronomy are entertaining and educational. As an astrophysicist, Matt's research includes astronomical observations with many telescopes, including the Hubble Space Telescope. His specialty is the study of planetary nebulae – clouds of gas expanding outward from aging stars. One planetary nebula that he discovered is the Stingray Nebula.
2. Shaun Brinsmade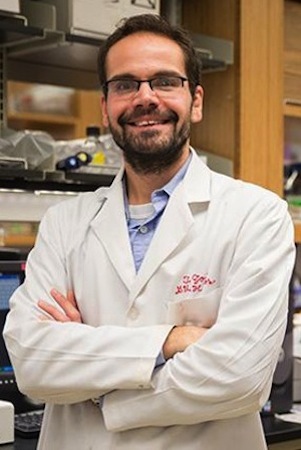 Assistant Professor, Department of Biology
Georgetown University
Shaun Brinsmade is a microbiologist and an assistant professor in the Department of Biology at Georgetown University in Washington, DC. His research lab is interdisciplinary in nature and uses cutting-edge and genome-wide methods to answer biological questions at the interface of metabolism and pathogenesis (the ability to cause disease) in Gram-positive bacteria. Currently, his lab is seeking to understand how a bacterium couples changes in intracellular abundance of key chemicals (metabolites) to changes in physiology and gene expression, including the expression of genes that direct the synthesis of factors that potentially damage the host. A major focus is the transcription factor CodY, which may act as a molecular switch that mediates the transformation from a harmless bacterium to one that causes disease. To learn more, visit www.brinsmadelab.com.
3. Michelle Brooks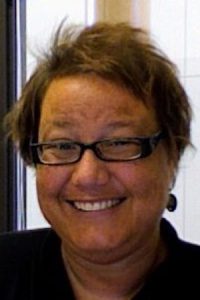 Associate Director, Biological Sciences Graduate Program
University of Maryland
Dr. Brooks has a passion for science education and training the next generation of scientists. As the Associate Director of the Biological Sciences Graduate Program, she is an advocate for her graduate students and works to ensure that the graduate education process is educationally enriching. She is also involved with undergraduate education in chemistry as an adjunct professor in the Science in the Evening and Masters of Chemical and Life Sciences programs. Dr. Brooks received her Ph.D. in chemistry from Michigan State University where she used electron magnetic resonance spectroscopy to study the electronic structure of biochemical cofactors involved in photosynthesis. Her interests in the application of magnetic resonance continued into her post doc at Columbia University where, as an NIH Fellow, she investigated chemically induced dynamic nuclear polarization by using solid state NMR spectroscopy.
4. Dr. Kathy Conant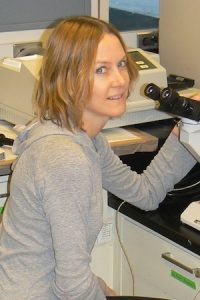 Associate Professor, Neuroscience Department
Georgetown University
Dr. Katherine Conant completed undergraduate studies in biochemistry at Cornell University, medical studies at Boston University School of Medicine, and residency training in adult neurology at Georgetown University School of Medicine. She is now involved in research and teaching in the Department of Neuroscience at Georgetown University. Her research efforts are focused on a family of molecular scissors (matrix metalloproteinases) that are released from neurons/glia and that may in turn influence communication between neurons. The overall goal is to better understand how these molecular scissors affect physiological and pathological changes in neurotransmission, learning, and memory.
5. Dr. Jeff Goldstein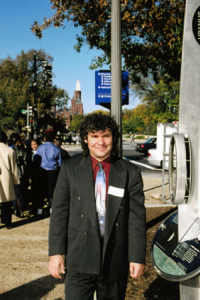 Program Director, Student Spaceflight Experiments Program (SSEP)
Center Director, Astrophysicist, National Center for Earth and Space Science Education (NCESSE)
Institute Director, Arthur C. Clarke Institute for Space Education
Dr. Jeff Goldstein is the creator of SSEP, and its Program Director. He is also the Center Director for the National Center for Earth and Space Science Education (NCESSE), and the Institute Director for the Arthur C. Clarke Institute for Space Education. Jeff is a nationally recognized science educator, and planetary scientist, who has dedicated his career to the public understanding of science and the joys of learning. He oversaw the creation of the Center's national science education initiatives, including the Voyage National Program. He led the inter-organizational team that permanently installed the Voyage model Solar System on the National Mall in Washington, DC. He is a blogger at the Huffington Post, and writes Blog on the Universe. His planetary science research includes the development of techniques for measuring global winds on other planets using large telescopes on Earth. His research has produced the first direct measurement of the global winds above the clouds on Venus, and the first measurement of the global winds on Mars.
6. John Hamel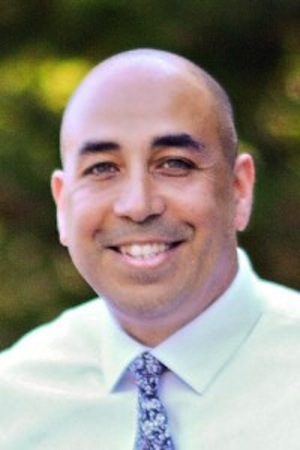 Assistant Flight Operations Manager, Student Spaceflight Experiments Program (SSEP)
Assistant Education Program Manager, National Center for Earth and Space Science Education (NCESSE)
John is the Assistant Education Program Manager at the National Center for Earth and Space Science Education. He provides logistics and coordination support for NCESSE's various programs, including SSEP, Family Science Night and the MESSENGER Educator Fellowship program. As the SSEP Assistant Flight Operations Manager, John provides logistics support for SSEP, including website content development, coordination support for the annual SSEP National Conference, organization of SSEP delegations attending a mission launch, and overseeing the Mission Patch design competitions for each SSEP Mission. John also has extensive experience with non-profit education organizations and a certified association management group. He spent the early years of his career working directly with pre-school and school-aged children.
7. Stacy Hamel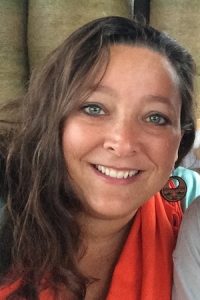 Flight Operations Manager, Student Spaceflight Experiments Program (SSEP)
Education Program Manager, National Center for Earth and Space Science Education (NCESSE)
Stacy Hamel is the Flight Operations Manager for the Student Spaceflight Experiments Program. Her previous experience at NCESSE includes directing the Voyage National Program – a national public education and outreach program that is installing replicas of the Voyage Scale Model Solar System located on the National Mall in Washington, DC, in communities worldwide. Stacy also co-directed many of the Center's other Educational Programs including Journey through the Universe – a national initiative that engages entire communities—students, teachers, families, and the public—using education programs in the Earth and space sciences and space exploration that inspire and educate. Over 200,000 grade preK-12 students have participated in Journey through the Universe.
8. Sridhar Hannenhalli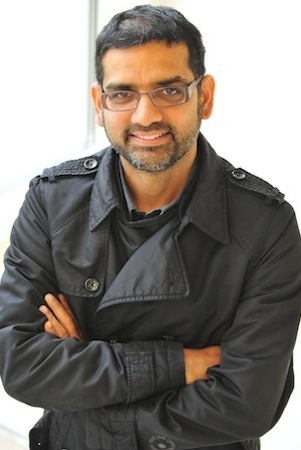 Professor, Department of Cellular Biology and Molecular Genetics
University of Maryland
Sridhar Hannenhalli is a Professor in the department of Cellular Biology and Molecular Genetics at the University of Maryland, College Park, and is also a member of the Center for Bioinformatics and Computational Biology, and the UM Institute for Advance Computer Studies. Hannenhalli lab is broadly interested in developing computational and statistical approaches to harness the huge amount of biological data (genomes, epigenomes, transcriptomes, proteomes, etc.), to ultimately answer specific biological questions pertaining to gene regulation and evolution, both from the basic science as well as translational perspective.
9. Dr. Manzour H. Hazbon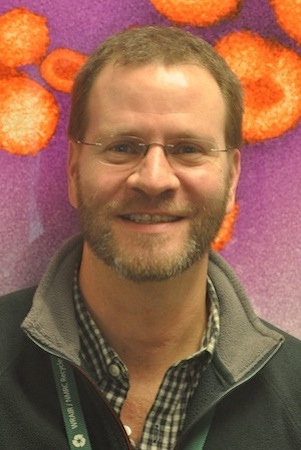 Senior Scientist, Bacterial Collections Scientist for BEI Bioresources
American Type Culture Collection (ATCC)
Manzour Hazbón obtained his BSc in Microbiology from the Universidad de los Andes in Bogotá Colombia and then he went to the Vrije Universteit Brussel (Free University of Brussels) where he obtained his MSc and PhD diplomas in Molecular Biology. His doctoral thesis focused on the cloning, characterization and overexpression of a lipase gene from a soil isolate of Pseudomonas wisconsisnensis, to be used as an additive for detergent formulations. Then he worked for over 10 years with tuberculosis, focused mainly of understanding the mechanisms by which Mycobacterium tuberculosis acquires resistance to antibiotics. Between 2008 and 2012 Manzour worked at the Walter Reed Army Institute for Research and Meso-Scale Diagnostics where he acquired expertise in developing and validating molecular diagnostic assays to detect and identify blood-borne pathogens and respiratory diseases. Currently, he manages the bacterial collection for BEI Bioresources, where he characterizes and produces bacterial strains to support scientific research on infectious diseases.
10. Ann Hobbs
Biochemist and Patent Attorney (retired)
Ann Hobbs holds a Ph.D. In Biophysics from the University of Maryland at Baltimore, and devoted a number of years to biochemical and physiological research on cation transport across cell membranes. A large part of her scientific career was spent at the National Institutes of Health and the University of Maryland Medical School. Dr. Hobbs subsequently earned a J.D. from the University of Maryland School of Law and became a patent attorney, her legal practice focusing on medical, biotechnological and pharmaceutical inventions. She is a former partner of Venable LLP, Washington, D.C.
11. Mike Hulslander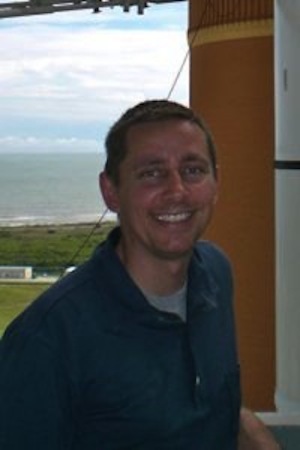 Adjunct Space Science Educator, National Center for Earth and Space Science Education (NCESSE)
Manager of Onsite Learning, Smithsonian National Air and Space Museum
Michael is responsible for science education at the Smithsonian's National Air and Space Museum. He also manages the How Things Fly gallery, Moving Beyond Earth gallery, the Public Observatory Project and the Explainers Program. How Things Fly teaches visitors about the science of flight. Moving Beyond Earth is an immersive exhibition placing visitors "in orbit" during the shuttle and space-station era. At the Public Observatory visitors explore craters on the Moon, spots on the Sun, the phases of Venus, and other wonders of the universe using a 16-inch telescope. The Explainers Program gives high school and college students the chance to work at the National Air and Space Museum. Michael has worked in museums and zoos for more than 25 years, researching, writing, presenting and evaluating science programs for school groups, families and the general public.
12. David Livengood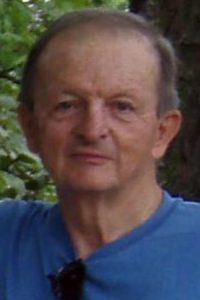 Dr. David Livengood is a biophysicist with a Ph.D. in Physiology. He has an extensive research background in biophysics in institutions such as the University of Maryland School of Medicine in Baltimore, Maryland, and the Armed Forces Radiobiology Research Institute in Bethesda, Maryland, where he served as the chair of the Physiology Department and the Applied Cellular Radiobiology Department.
13. Dr. Tim Livengood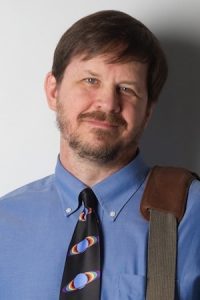 Adjunct Space Science Researcher, National Center for Earth and Space Science Education (NCESSE)
Research Scientist, University of Maryland Department of Astronomy
Dr. Tim Livengood is a senior advisor to SSEP and adjunct research scientist with the National Center for Earth and Space Science Education. He is a research scientist with the University of Maryland Department of Astronomy and works at NASA's Goddard Space Flight Center. Tim has been a presenter and team leader for the Center's public and school programs and has visited hundreds of classrooms. His current research uses a neutron-detecting instrument on the Lunar Reconnaissance Orbiter to measure deposits of water on the Moon, and uses infrared spectroscopy from telescopes on Earth to measure composition, temperature, and wind velocity in the atmospheres of other planets.
14. Anthony LoRusso, CCDS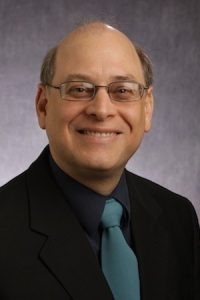 Systems Engineer
Orbital ATK
Anthony LoRusso is a systems engineer at Orbital ATK and a member of their local STEM Council. Twice a graduate from Drexel University, Anthony earned both a Bachelor of Science in Mechanical Engineering degree and a Bachelor of Science degree in Humanities and Communications. While at Drexel, he led Engineering student activities which included inviting and hosting the Administrator of the National Aeronautics and Space Administration (NASA). He has spent over twenty-five years with aerospace and defense technologies company Orbital ATK. Anthony is steadfastly dedicated to promoting STEM education and has organized various events and programs for grades K-12 at rural and urban schools. He is a long-time member of the Board of Directors of the Delaware AeroSpace Education Foundation (DASEF). He has judged engineering competitions sponsored by the Navy for middle and high schools at both regional and national levels, including regionally judging project engineering notebooks.
15. Dr. Todd Miller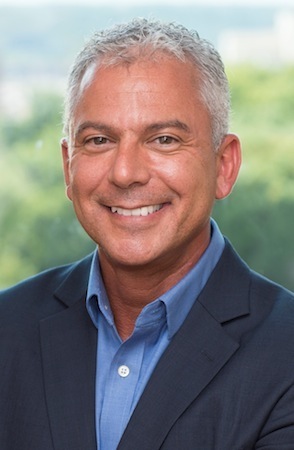 Associate Professor, Department of Exercise and Nutrition Sciences
Director, Weight Management & Human Performance Lab
Milken Institute School of Public Health, George Washington University
Todd A. Miller is an Associate Professor in the Department of Exercise and Nutrition Sciences at the George Washington University Milken Institute School of Public Health. Dr. Miller is an internationally renowned expert in Strength Training for athletic performance and health. His early focus on the influence of strength training on athletic performance evolved into an interest in how human beings respond to long-term space travel. To learn more, Dr. Miller has used animal models to investigate the deleterious effects of microgravity on physiology, and how those effects can be countered, and played an integral role in a multi-year NASA project that included flying an experiment on the ill-fated Columbia shuttle in 2003.
16. Daniel Serrano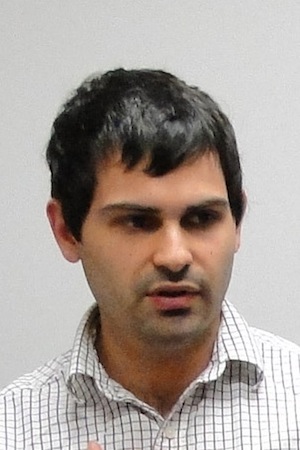 Research Associate, Institute for Research in Electronics and Applied Physics (IREAP)
University of Maryland
Daniel Serrano is a Research Associate at the University of Maryland College Park (UMCP) Institute for Research in Electronics and Applied Physics (IREAP), where he works in program administration, grant proposal advising/mentoring, and science outreach initiatives. He completed a B.S. in Biochemistry at Virginia Tech and M.S. in Cell Biology and Molecular Genetics (CBMG) at UMCP. During his PhD work in the Biological Sciences program at UMCP, Daniel studied the optimization of targeted therapeutic delivery using nanocarriers and also the interactions between blood clots, blood cells, and the walls of blood vessels. In his current role at UMCP, Daniel worked with the CBMG Department to organize a University System of Maryland SSEP community. He was Community Program Director in USM's first SSEP iteration, Mission 10 to ISS.
17. Dr. Michelle Starz-Gaiano

Associate Professor, Department of Biological Sciences
University of Maryland Baltimore County
Dr. Starz-Gaiano investigates the genetic control of animal development. In particular, her studies focus on understanding how cells adopt different identities and move through complex environments. She uses the vast genetic tools developed in fruit flies to identify new molecules involved in these processes. Interestingly, many of the same genes that regulate development in flies are required in the development of other animals, including humans. Currently, much of the work from her research group focuses on the regulation of the Janus Kinase and STAT molecular signaling pathway. Dr. Starz-Gaiano earned a bachelor's degree from MIT, a PhD from NYU, and completed postdoctoral work at Johns Hopkins Medical School before starting at UMBC in 2008.
18. Alex Theos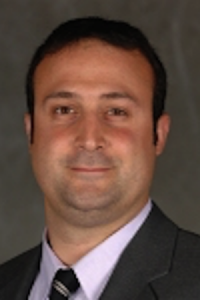 Assistant Professor
Georgetown University
Alex Theos is an Assistant Professor at the Department of Human Science in the School of Nursing And Health Studies at Georgetown University. His research interests include the biogenesis of specialized organelles, focusing on the intracellular membrane trafficking pathways. Currently, his research lab is working to understanding the cell biology of the GPNMB protein, which is associated with diverse pathologies including melanoma and pigmentary glaucoma.
19. Dr. Hemayet Ullah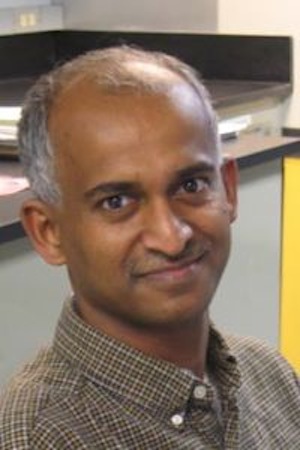 Associate Professor, Department of Biology
Howard University
Dr. Hemayet Ullah is an Associate Professor at the Department of Biology in Howard University. His research interests are in the field of plant biology, especially plant cell signaling, environmental stress physiology, and plant molecular and cellular biology, with current emphasis on unraveling the signaling pathways of extracellular signals inside the cell.
20. Dr. Harri Vanhala

Adjunct Space Science Researcher, National Center for Earth and Space Science Education
Senior Scientist, Arctic Slope Technical Services
Originally from Finland, Harri received his Ph.D. in astronomy from the University of Oulu. Harri has worked in various research and education organizations in the Unites States for 20 years. He is a Senior Scientist at Arctic Slope Technical Services, where he works with NASA's Space Technology and Human Exploration and Operations Mission Directorates to help select new space technology projects for development and experiments for flight to the International Space Station. His science research focuses on the use of computer simulations to investigate the origin of the Solar System and the formation of stars and planetary systems across the Universe. His science education activities have included hundreds of visits to grade K-12 classrooms, conducting teacher training workshops, teaching college courses, and presentations to families and the public—he is one of the presenters for the Center's Family Science Night program at the Smithsonian National Air and Space Museum.