COVID IMPACT: Due to the impact of the COVID-19 pandemic, selection of the flight experiments for SSEP Mission 16 to the ISS was split into Mission 16A and 16B. Of the 22 communities participating in Mission 16, 19 communities (21 flight experiments) followed the original SSEP Mission 16 Critical Timeline (16A), while 3 communities (3 flight experiments) that were severely impacted by the pandemic during the 9 weeks of experiment design and proposal writing followed an alternate Mission 16 Critical Timeline (16B).
The National Center for Earth and Space Science Education (NCESSE), and Arthur C. Clarke Institute for Space Education, are proud to introduce the National Step 2 Review Board for SSEP Missions 16A and 16B to the International Space Station (ISS), reflecting a combined Mission 16 participation by 22 communities.
On November 30, 2021, the Board met via Zoom, to review 61 finalist proposals for student flight experiments submitted from across 19 of 22 communities participating in Mission 16A.
On May 10, 2022, the Board met via Zoom, to review 9 finalist proposals for student flight experiments submitted from across 3 of 22 communities participating in SSEP Mission 16B.
Listed below are the 31 Board Members—scientists, engineers, and science educators from academia, federal agencies, commercial entities, and national science education non-profits.
For Mission 16 to ISS (reflecting Missions 16A and B combined), a total of 6,497 grade 5-16 students were formally engaged in designing microgravity experiments suitable for flight aboard ISS. At the conclusion of the experiment design phase, a total of 1,262 proposals were submitted by student teams, and 539 proposals were forwarded for review by SSEP Step 1 Review Boards in the communities. The 22 communities submitted 70 finalist proposals for Step 2 Review for selection of 24 flight experiments – one for each of 20 communities, and 2 communities each flying two experiments.
For Step 2 review, the Board Members were divided into a total of 8 teams (7 for Mission 16A and 1 for Mission 16B), each team comprised of both researchers and science educators, and each team responsible for review of proposals from two to three SSEP communities. The Board Members spent a great deal of time providing thoughtful comments for all 70 proposals, which were forwarded to the proposing student teams by NCESSE. The review went well beyond what is typical of reviews for professional research proposals given the deep recognition that the review process, and the comments back, were critically important teachable moments for the student researchers that worked so hard on their proposals. Through SSEP, we want to immerse students in real science. The review process is very much a part of real science, and that process therefore needs to be transparent and a learning experience.
NCESSE reviewed all comments from the Step 2 Review Board to assess if there were any outstanding questions that needed to be addressed by the selected student flight teams, and by December 16, 2021 for Mission 16A and May 25, 2022 for Mission 16B, NCESSE formally notified each community of their selected flight experiments.
You are invited to explore the selected flight experiments and honorable mention finalist experiments for Mission 16 to ISS.
A Note to All Mission 16 Student Research Teams
To the thousands of students that participated in SSEP Mission 16 to ISS, regardless of whether your proposal was selected for flight, and regardless of whether it formally went before a Review Board, it is important to recognize the endeavor in which you've been engaged – real science. This is how real research proceeds from opportunity, to defining a proposed research program, to submission of a proposal, to formal proposal review and selection. In the professional world, comments back from the Review Board allow a team to rethink and refine their proposed research, so they can submit a better proposal for the next opportunity. We have indeed had SSEP student teams that did not get selected for spaceflight the first time, but did get selected with a refined proposal as part of their community's next flight opportunity.
Reflect on the overall experience, and recognize that you and your team owned this process – you came up with a microgravity experiment of interest to you, and designed it to fly in a research mini-lab that has a very real set of constraints on its operation. So get excited about what you've achieved, and get excited about science, technology, engineering, and mathematics (STEM). We challenge you to seek out new opportunities in STEM where you can be curious and take ownership … in the journey.
Finally, recognize that YOUR COMMUNITY now has an experiment destined for the International Space Station, that you are part of this historic adventure, and now you and your community can rally around your flight experiment and root for its success.
The SSEP National Step 2 Review Board for Mission 16 to ISS—
1. Dr. Michelle Brooks

Adjunct Staff Member, National Center for Earth and Space Science Education
Senior Management, Office of Professional Training
American Chemical Society
Michelle Brooks is a Senior Manager at the American Chemical Society where she manages the ACS Approval Program for undergraduate chemistry departments. Michelle received her Bachelor's degree in biochemistry from Eastern Michigan University and her Ph.D. in biophysical chemistry from Michigan State University where she studied the molecular orbital structure of radicals involved in photosynthetic processes by using electron magnetic resonance spectroscopy. As an NIH postdoctoral fellow at Columbia University, she studied chemically induced dynamic polarization by using solid state NMR. Michelle started her scientific career in academia, where she taught students to love pchem, but when an opportunity to develop and manage a graduate program in biology arose, she moved to administration and eventually found her way back to undergraduate education and chemistry at the ACS. As an administrator and manager, her passions lie in developing processes, creating assessment tools, and finding new ways to accomplish old tasks.
2.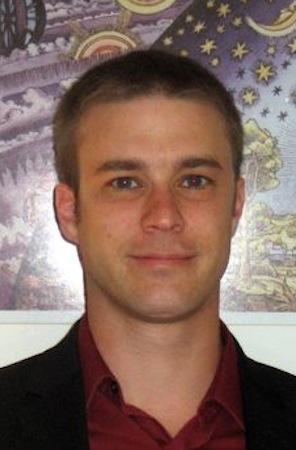 Dr. Dan Crooks
Postdoctoral Fellow, National Cancer Institute
National Institutes of Health
Dan Crooks studies kidney cancer metabolism at the NCI Urologic Oncology Branch in the NIH Clinical Center, with the goal of identifying novel metabolic pathways that can be targeted by therapeutics in the clinic. Dan completed a B.A. in Molecular Biology and an M.S. in Environmental Toxicology at the University of California at Santa Cruz, and earned a Ph.D. in Biochemistry from Georgetown University while performing research at the NIH on cellular iron metabolism in developing red blood cells and in mitochondrial myopathy patients. His long-term research interests lie in developing new metabolic techniques to study altered cellular metabolism and tissue specificity in human diseases.
3. Dr. Talita B. Gagliardi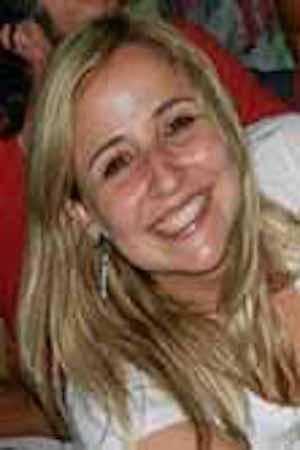 Research Assistant, Department of Cell Biology and Molecular Genetics
University of Maryland, College Park
Talita B. Gagliardi is Research Assistant at the University of Maryland (UMD). She is Bachelor in Biomedical Science and Specialist in Clinical Analysis; and obtained her PhD in Molecular and Cell Biology & Microbiology from University of São Paulo (SP, Brazil) in 2012. She worked as Postdoctoral Fellow in University of São Paulo (SP, Brazil; 2012-2016) and in Columbia University (NY, USA; 2013). Recently, she has been conducting studies about human rhinoviruses and human influeza virus together with Dr. Margaret Scull's group. Talita's interests are studying about human respiratory viruses regarding their replication; the effect of virus variability to the immune response; pathogenesis of viral infection; search for potential antiviral targets and vaccine production. She always looks forward to expand her contribution to Virology area, as collaborating in studies about animal viruses; and also in educational area.
4. Theresa M. Geiman, Ph.D.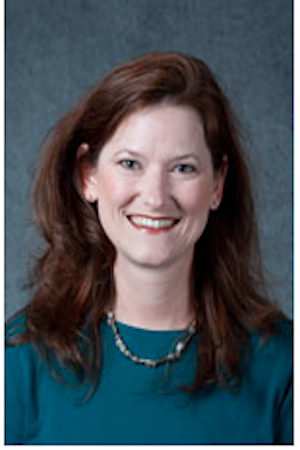 Assistant Professor, Department of Biology
Loyola University Maryland
Dr. Geiman completed her undergraduate studies in Biochemistry from McDaniel College, followed by a Ph.D. in Molecular and Cellular Oncology from The George Washington University. She performed her thesis research at the National Cancer Institute-Frederick, generating and characterizing a knockout mouse model of the Lsh/Hells chromatin remodeling gene. She continued her research training with postdoctoral fellowships at the National Institute of Child Health and Human Development and the National Cancer Institute at NIH. Her research focuses on studying proteins involved in epigenetic mechanisms such as DNA methylation, chromatin remodeling, and histone modifications through the use of in vitro cell culture and in vivo mouse models. Of particular interest is the study of how altering the expression of these epigenetic genes, and therefore the packaging of the cellular DNA, is involved in the processes of early mammalian development, cellular differentiation, and cancer. In addition to her research, Dr. Geiman is also involved in programs to encourage students to pursue careers in biomedical research, as well as those that enhance training for students interested in careers in cancer research.
5. Benjamin Goodman, Ph.D.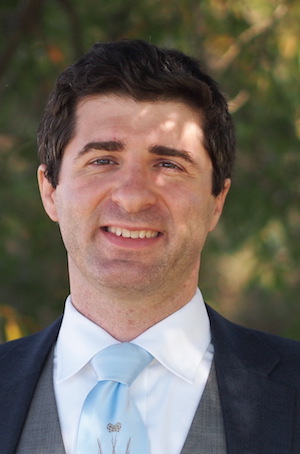 Senior Scientist
NASA Research and Education Support Services
Ben Goodman is a peer review administrator for NASA whose work currently focuses on programs spanning the Human Exploration and Operations Mission Directorate, Science Mission Directorate, and the Space Technology Mission Directorate. He has been a peer review administrator for nine years, and has gained a familiarity with a wide variety of NASA programs and research portfolios while recruiting and serving as referee for many panels and solicitations, especially those dealing with NASA life sciences programs. Before working for NASA, he performed research on mitotic spindle assembly in Xenopus and cell culture while at Johns Hopkins University, where he received his Ph.D. in Cell Biology, and also served as a post-doctoral researcher at the NIH where he worked on microtubule post-translational modifications.
6. Mr. John Hamel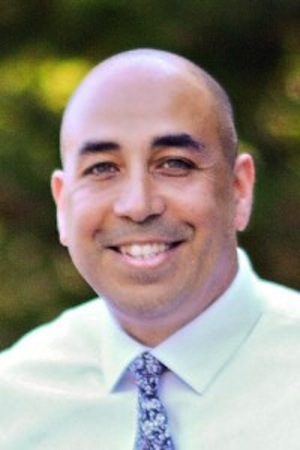 Flight Operations Manager, Student Spaceflight Experiments Program (SSEP)
Education Program Manager, National Center for Earth and Space Science Education (NCESSE)
John is the Education Program Manager at the National Center for Earth and Space Science Education. He provides logistics and coordination support for NCESSE's various programs, including SSEP, Family Science Night and Voyage. As the SSEP Flight Operations Manager, John provides logistics support for all phases of flight operations, as well as website content development, coordination support for the annual SSEP National Conference, organization of SSEP delegations attending a mission launch, and overseeing the Mission Patch design competitions for each SSEP Mission. John also has extensive experience with non-profit education organizations and a certified association management group. He spent the early years of his career working directly with pre-school and school-aged children.
7. Ms. Stacy Hamel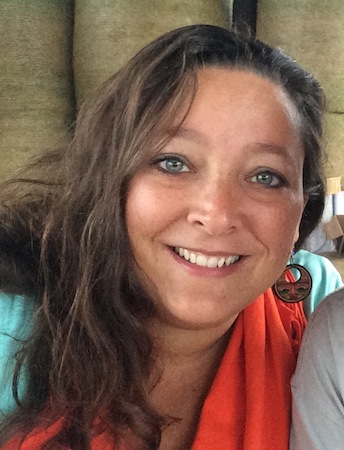 Senior Flight Operations Manager, Student Spaceflight Experiments Program (SSEP)
Senior Education Program Manager, National Center for Earth and Space Science Education (NCESSE)
Stacy Hamel is the Senior Education Program Manager for the National Center for Earth and Space Science Education, and also serves as the Senior Flight Operations Manager for the Student Spaceflight Experiments Program (SSEP). As the Senior Flight Operations Manager, Stacy oversees all aspects of SSEP from the microgravity experiment design and proposal competition phase, to proposal review and selection, experiment refinement and validation for flight, launch, on-orbit operations, and experiment return to Earth for harvesting and analysis. In this capacity she also serves as the liaison to NanoRacks on all flight experiments and issues associated with NASA flight safety review. Stacy manages SSEP international participation through the Arthur C. Clarke Institute for Space Education. She oversees the Flight Operations team, including Flight Operations Managers and Coordinators.
8. Dr. Vincent Holahan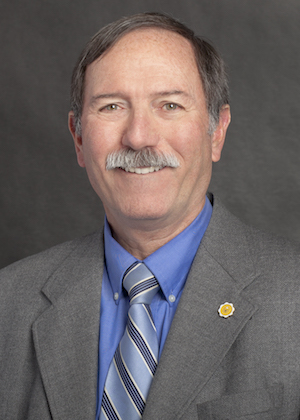 Senior Level Advisor for Health Physics
U.S. Nuclear Regulatory Commission
Dr. Holahan is responsible for developing technical standards for issuing federal regulations and guidance to possess and use radioactive materials by academic, industrial and medical licensees. His specific research interest is public and occupational health and developing guidance to limit occupational and public exposure to ionizing radiation during routine and emergency situations. He also is the current U.S. Representative to the United Nations Scientific Committee on the Effects of Atomic Radiation. Before joining the Nuclear Regulatory Commission in 1996, he was a senior program officer to the Board of Army Science and Technology at the U.S. National Research Council/National Academies of Science. Dr. Holahan completed 35 years of active and reserve service in the U.S. Army as nuclear medical sciences officer. His military research interests include the study of both ionizing and non-ionizing radiation and its impact on military performance. Dr. Holahan received a Bachelor of Arts degree in chemistry and a Bachelor of Sciences degree in biology from Gonzaga University. He received his doctoral degree in Radiology and Radiation Biology and an interdisciplinary degree in Cellular and Molecular Biology from Colorado State University. His graduate research interests include the combined use of heat and ionizing radiation as a new modality for cancer treatment.
9. Mr. Mike Hulslander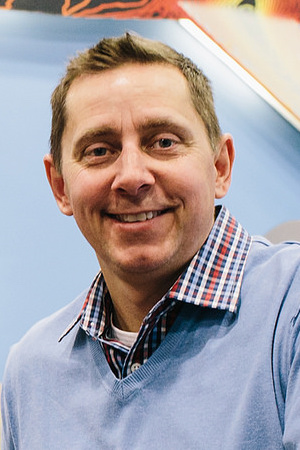 Adjunct Space Science Educator, National Center for Earth and Space Science Education
Manager of Onsite Learning, Smithsonian National Air and Space Museum
Mike is responsible for STEM education in the Museum's How Things Fly gallery, which teaches visitors about the science of flight. Mike is also very involved in exhibition development at the Museum. Mike has worked in museums and zoos for more than 29 years, researching, writing, presenting and evaluating STEM programs for school groups, educators, families, and the general public.
10. Dr. Sanjeed Jafar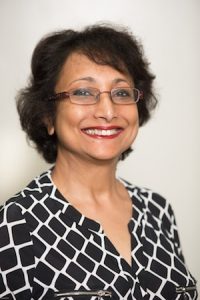 Assistant Professor, Medical Laboratory Science
Morgan State University
Dr. Jafar studied Medicine in Bangladesh and worked at the International Centre for Diarrhoeal Diseases, Research (ICDDR,B) before pursuing graduate studies on rotaviral research at Baylor College of Medicine (BCM) in Houston, Texas. She obtained Ph.D. in 1995 and worked on SV40 viruses during her post doctoral fellowship at BCM. Currently, Dr. Jafar is an Assistant Professor of Medical Laboratory Science at Morgan State University.
11. Andrea Jones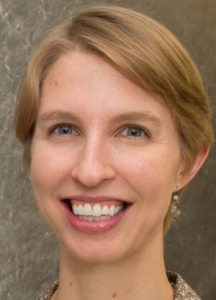 Public Engagement Lead, Solar System Exploration Division
NASA Goddard Space Flight Center
Andrea Jones is a planetary geologist and the Public Engagement Lead of the Solar System Exploration Division at NASA's Goddard Space Flight Center. She shares NASA planetary science research and discoveries with audiences around the country and the world. Andrea is the Public Engagement Lead for NASA's Lunar Reconnaissance Orbiter, the Sample Analysis at Mars instrument suite onboard the Mars Science Laboratory Curiosity rover, and a member of two teams in NASA's Solar System Exploration Research Virtual Institute. Andrea is the Planetary Science Lead of Earth to Sky, a partnership between NASA, the National Park Service, and the US Fish & Wildlife Service, and Director of International Observe the Moon Night, an annual worldwide celebration of lunar and planetary science as well as our personal and cultural connections to the Moon.
12. Dr. Beatrice Kondo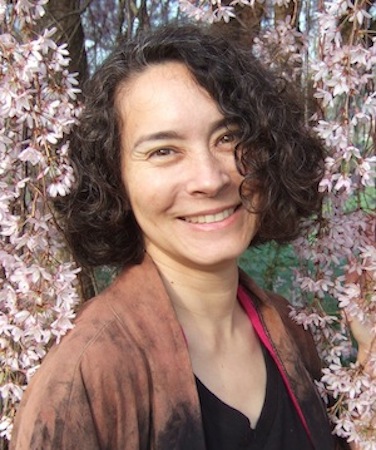 Assistant Program Director/Senior Lecturer, Center for Biotechnology Education
The Johns Hopkins University, Krieger School of Arts & Sciences
Dr. Kondo's undergraduate studies were at Loyola University in Baltimore. She then began a career in software test engineering, testing Hubble Space Telescope management and control software, before transitioning to the private sector, testing communications systems. Eventually the siren song of higher education lured her to a return into academia, and she completed a doctorate in Biological Sciences at the University of Maryland, Baltimore County in 2006. Her publications are in the area of molecular phylogenetics, with a special emphasis on closely-related species and the evolution of migration in New World Orioles. Recognizing a love of teaching during her graduate career, Dr. Kondo pursued a teaching post-doc at Cornell College in Iowa, famous for its unusual one-course-at-a-time curriculum. After this, she taught for four years in the undergraduate program of the Department of Biology at The Johns Hopkins University, before joining the Advanced Academic Programs, Center for Biotechnology Education at Johns Hopkins in Fall 2011. She serves as Asst. Program Director for the MS in Biotechnology as well as for the Post-master's Certificate in Sequence Analysis and Genomics. Class she teaches in include Personalized Medicine and Genomics, Comparative Animal Physiology, and Advanced Cell Biology.
13. Dr. Daniel Larson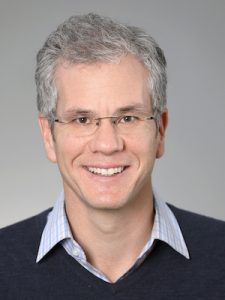 Senior Investigator
National Cancer Institute
The primary goal of Dan Larson's laboratory at the National Cancer Institute is to understand gene expression in eukaryotic cells, starting from the mechanistic behavior of individual macromolecules and proceeding to their regulation in cells and tissue. The laboratory utilizes a battery of biophysical, molecular and genomic approaches, including single-molecule microscopy, RNA visualization in fixed and living cells, computational modeling of gene regulation, and nascent RNA sequencing. Dr. Larson helped pioneer in vivo single-molecule studies of transcription and splicing. Dr. Larson was trained in biophysics, molecular biology and cell biology, receiving a B.S. in physics from the Ohio State University, a Ph.D. in biophysics from Cornell University, and completing postdoctoral training in molecular and cell biology at Albert Einstein College of Medicine. He has never been to space.
14. Dr. Jeff Leips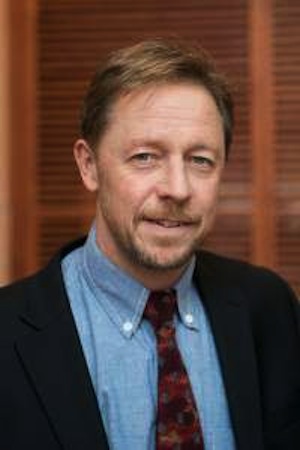 Professor, Department of Biological Sciences
University of Maryland Baltimore County
Dr. Leips obtained his PhD from Florida State University in the field of evolutionary ecology and did his post doctoral research at NC State University in quantitative genetics. Research in the Leips lab is focused on understanding the genetic basis of aging using the fruit fly, Drosophila melanogaster, as a model organism. Research interests include identifying genes that control age-specific changes in traits that directly contribute to senescence and ultimately limit life span. These traits include age-specific reproduction, immune response and energy storage. Some members of the research group are also studying the ecology of natural populations of Drosophila to understand how natural selection acts on genes controlling these traits. The overall goal is to combine knowledge of the natural history of this species with an understanding of the genetic architecture of these traits to help explain the maintenance of genetic variation in age-related changes in fitness in natural populations. For more information on research in the Leips lab follow this link: http://biology.umbc.edu/directory/faculty/leips/leips-lab/
15. Dr. Yuejin Li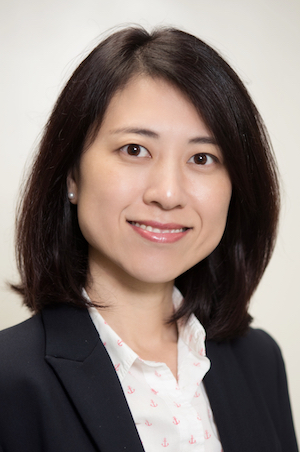 Assistant Professor, Department of Biology
Morgan State University
Dr. Yuejin Li is Assistant Professor of Biology at Morgan State University. Dr. Li received her M.D. from China Medical University and Ph.D. in Integrative Biology from Florida Atlantic University, and completed her postdoctoral training at Johns Hopkins University School of Medicine. Research projects in her lab focus on the mechanisms underlying heart muscle dysfunction in heart diseases, including cardiomyopathies, ischemic-reperfusion injury, and cardiac toxicity of cancer treatment. The primary function of heart is to pump out blood in order to supply oxygen and nutrients to different parts of the body. Sarcomere is the basic contractile unit of the striated muscle (both skeletal and heart muscle). Any alternation of sarcomeric protein may potentially affect heart function. Recent study on heart tissue of heart failure patients revealed several novel post-translational modification sites on sarcomeric proteins. Currently, Dr. Li's lab uses recombinant proteins, isolated muscle and mouse model to study whether and how modifications to those novel sites affect heart function in normal and diseased conditions.
16. Dr. George Liechti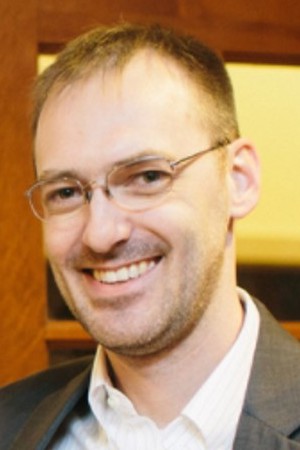 Assistant Professor, Department of Microbiology and Immunology
Uniformed Services University
Dr. Liechti obtained his PhD in Microbiology, Immunology, and Cancer Biology from the University of Virginia before joining the Department of Microbiology and Immunology at Uniformed Services University (USU), initially as a postdoctoral fellow, and subsequently as an assistant professor. His research interests focus on cell division, cell wall (peptidoglycan) biosynthesis / degradation, nutrient acquisition and persistence mechanisms in a number of clinically relevant bacterial pathogens, including Chlamydia trachomatis and Borrelia burgdorferi. His research group utilizes a variety of tools, including visualization (super resolution microscopy), biochemical, and genetic approaches to investigate how some pathogens have become completely dependent on us to meet their most basic metabolic needs as a result of millions of years of co-evolution with their human hosts. Identifying how microbes respond to stress is particularly important when investigating human pathogens. One of the major goals of Dr. Liechti's research is to determine the mechanism(s) by which bacteria can overcome the effects of stress (resulting from antibiotic treatment or host cell cytokines) in order to help develop the next generation of therapeutics against highly prevalent, human-adapted bacterial pathogens.
17. Dr. Tim Livengood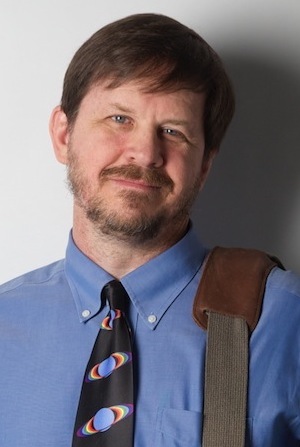 Adjunct Space Science Researcher, National Center for Earth and Space Science Education (NCESSE)
Research Scientist, University of Maryland Department of Astronomy
Dr. Tim Livengood is a senior advisor to SSEP and adjunct research scientist with the National Center for Earth and Space Science Education. He is a research scientist with the University of Maryland Department of Astronomy and works at NASA's Goddard Space Flight Center. Tim has been a presenter and team leader for the Center's public and school programs and has visited hundreds of classrooms. His current research uses a neutron-detecting instrument on the Lunar Reconnaissance Orbiter to measure deposits of water on the Moon, and uses infrared spectroscopy from telescopes on Earth to measure composition, temperature, and wind velocity in the atmospheres of other planets.
18. Dr. Russell Moy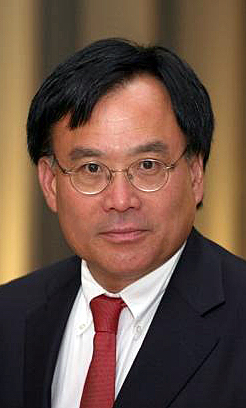 General Counsel
Southeastern Universities Research Association
Russell Moy is General Counsel for the Southeastern Universities Research Association with responsibility for managing SURA's legal, regulatory, compliance, and technology transfer matters. Dr. Moy also participates in the management and operations of the Jefferson Lab (a DOE National Lab) and in SURA's technology collaborations and research initiatives at and at NASA's Kennedy Space Center and Goddard Space Flight Center. He worked previously at the National Science Board Office at the NSF, at the White House Office of Science and Technology Policy, at the Department of Commerce, and in the offices of Members of the U.S. Senate and House of Representatives. He was a member of the scientific and engineering research staffs of Ford Motor Company, the Paul Scherrer Institut (the Swiss National Lab), and the Institute for Inorganic and Analytical Chemistry at the University of Fribourg (Switzerland). He is a graduate of Case Western Reserve University (B.S., Chemical Engineering), The University of Michigan (M.S. and Ph.D., Chemical Engineering), Wayne State University School of Law (J.D.), and the Georgetown University Law Center (LL.M., International Law and Certificate in National Security Law.) He is an elected Fellow of the American Association for the Advancement of Science.
19. Travis O'Brien, Ph.D., M.Ed.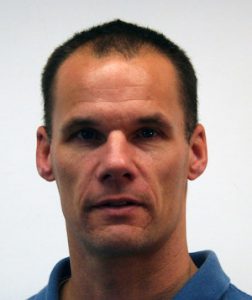 Associate Professor, Department of Pharmacology and Physiology
George Washington University Medical Center
Dr. O'Brien has been involved in education at the undergraduate, graduate and professional level for 20 years. He directs the Physician Assistant Program and graduate pharmacology courses at the GWU School of Medicine and Health Sciences. He is also the co-director of the Reproductive Medicine and Endocrinology course in the GWU MD program and provides numerous lectures throughout the other courses in the MD curriculum. Dr. O'Brien also directs the graduate course in pharmacogenomics and personalized medicine and has authored numerous publications on the topic. His research is focused on translational medicine and the development of predictive pharmacogenomic/toxicogenomic biomarkers in minority populations.
20. Dr. Julia Omotade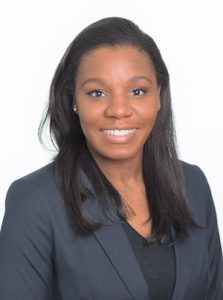 Senior Science Policy Specialist
Association of American Medical Colleges
Julia Omotade is a cellular and molecular neuroscientist who is proud of being a scientist 'beyond the bench'. Julia received her PhD from Emory University, where she used advanced microscopy to investigate mammalian brain development. After a 10-year career in research, Julia transitioned to healthcare consulting and recruiting, where she worked with organizations such as The National Academies of Science, Engineering and Medicine; The Association for Women in Science; and the Broad Institute – placing leaders at the right time to drive discovery, health, and care. Julia is currently a Senior Science Policy Specialist at the Association of American Medical Colleges (AAMC), where she tackles our nation's biomedical policy issues. Her portfolio includes scientific training and workforce; diversity, equity and inclusion of the US biomedical workforce; sexual harassment in science and; gender equity and parity in science; new, national and regional research initiatives; coronavirus research and COVID-19. Julia is passionate about (intersectional) gender equity, the global education of girls and women, and science communication.
21. Dr. Saroj Pramanik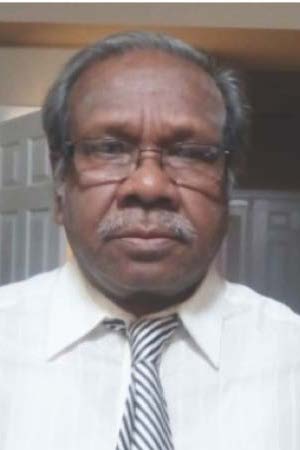 Associate Professor, Department Biology
Morgan State University
Dr. Pramanik's research uses wide varieties of Biological Systems and several molecular tools. His primary area of research interest is Regulation of Protein Synthesis during Cellular Differentiation. He isolated couple of unique cDNA clones which are published in peer reviewed journals. His Alfalfa Ubiquitin Carrier Protein (E2) is in the MyBiosource Com catalogue (# MBS 1093121). Dr. Pramanik's other research interest is on somatic embryogenesis of plants. Any segment of the plant can be induced to generate an embryo, which are as good as a normal seed. This technique is known as artificial embryos. At Morgan State University, Dr. Pramanik's lab is working on Bioremediation of Toxic Chlorinated Chemicals (PCBs, Triclosan, DDT, etc.) using Nano-Phytotechnology and Plant-Microbial Interactions and on Rhenium-based Anticancer Drug Development (with collaboration). Dr. Pramanik received his bachelors' degree in Agriculture (BCKV, WB, India), MS and Ph.D in Biochemistry (Indian Agricultural Research Institute, New Delhi, India), and postdoctoral research work on Myoblast Differentiation at Memorial University of Newfoundland, and Somatic Embryogenesis of Alfalfa plant at University of Guelph, Canada.
22. Courtney J. Robinson, Ph.D.

Associate Professor of Biology
Howard University
Courtney J. Robinson is an Associate Professor of Biology at Howard University. She earned a B.S. in Microbiology from Xavier University of Louisiana, and a Ph.D. in Microbiology from the University of Wisconsin – Madison. From 2008-2011 she was a postdoctoral fellow at the University of Michigan – Ann Arbor. Her research explores the role of the gut microbiota in insect health and transmission of disease, as well as microbial communities associated with abiotic hosts. She is the director of the Science Education Alliance – Phage Hunters Advancing Genomics and Evolutionary Science course at Howard. Courtney is also the recipient of two subcontracts from the Department of Energy, through which Howard students conduct research in collaboration with Pacific Northwest National Laboratory. As co-PI of the NSF-funded Howard University Science Teacher Certification Program, she also is helping to develop a program to certify Biology and Chemistry majors to teach science in DC Public Schools.
23. Amra Saric, PhD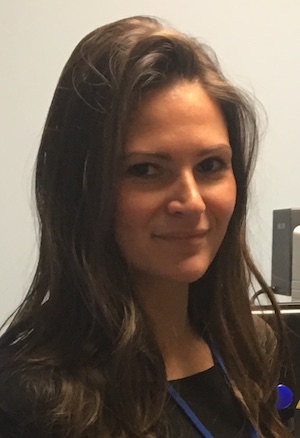 Postdoctoral Research Fellow, Eunice Kennedy Shriver National Institute of Child Health and Human Development (NICHD)
National Institutes of Health
Amra obtained her BSc in Chemistry and Biology and PhD in Molecular Science at Ryerson University in Toronto, Canada. She is currently engaged in cell biology research at the NIH in the laboratory of Dr. Juan Bonifacino. Her interests lie in protein and membrane trafficking – the mechanisms by which proteins and entire organelles are maintained at the right place at the right time in cells. To study these phenomena, she employs genetic tools to detect and disrupt trafficking pathways in cultured mammalian cells and observes the effects by using confocal fluorescence microscopy and biochemistry.
24. Dr. Margaret Scull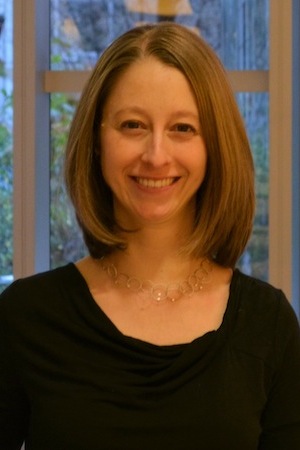 Assistant Professor, Department of Cell Biology and Molecular Genetics
University of Maryland, College Park
Margaret Scull obtained her Ph.D. in Microbiology and Immunology from the University of North Carolina at Chapel Hill in 2009. After completing her post- doctoral research at the Rockefeller University, she joined the faculty at the University of Maryland – College Park as an Assistant Professor. Dr. Scull's lab works at the interface of virology and cell biology. Specifically, her research focuses on virus-host interactions in the airway epithelium – the primary target for infection by influenza virus and other clinically relevant respiratory viruses. Her research uses a variety of tools, including microscopy, deep sequencing technology, viral genetics, and in vitro primary cell model systems to understand mechanisms of host restriction and innate defense against viral infection. In addition to her work in the lab, Dr. Scull has been active in science education Outreach, including after school mentoring in STEM education and volunteering as both an educator on the BioBus mobile laboratory and as a judge at science fair competitions in the New York City area.
25. Dr. Daniel Serrano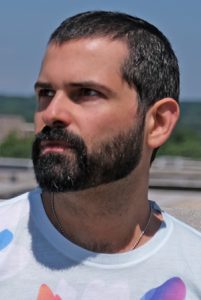 Adjunct Staff Member, National Center for Earth and Space Science Education
Senior Faculty Specialist, Institute for Physical Science and Technology
University of Maryland
Daniel Serrano is a Faculty Specialist at the University of Maryland College Park (UMCP) Institute for Research in Electronics and Applied Physics (IREAP), where he works in program administration, grant proposal advising/mentoring, and science outreach initiatives. He completed a B.S. in Biochemistry at Virginia Tech and an M.S. in Cell Biology and Molecular Genetics (CBMG) at UMCP. During his PhD work in the Biological Sciences program at UMCP, Daniel studied the optimization of targeted therapeutic delivery using nanocarriers and also the interactions between blood clots, blood cells, and the walls of blood vessels. In his current role at UMCP, Daniel works with the Cell Biology and Molecular Genetics (CBMG) Department to organize a University System of Maryland SSEP community. He has been Community Program Director in USM's Mission 10, 11 and 12 to ISS.
26. Dr. Julia Slocomb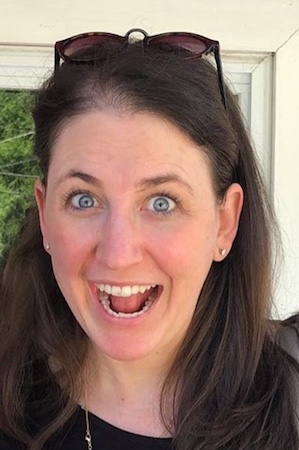 Lead Reviewer/Neuroscientist, Center for Devices and Radiological Health
Food and Drug Administration
Julia earned her B.S. in Biology with a minor in English Literature from Villanova University and her Ph.D. from the Cellular, Molecular, Developmental Biology and Biophysics program at Johns Hopkins University. Her dissertation focused on the neuronal circuits that drive survival behaviors, such as feeding. Between her undergraduate and graduate degrees, Julia spent 5 years managing interdisciplinary clinical research studies for the Pennsylvania State University College of Medicine's Department of Neurology. As a lead reviewer at the FDA, Julia reviews neurological and physical medicine devices for safety and effectiveness. She also writes new medical device regulation and is involved in the development of standards in Brain-Computer Interfacing devices. In her spare time she works as an editor of science fiction and fact articles to help bring cutting edge science to the public.
27. Dr. Pushpa Tandon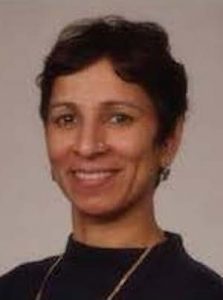 Program Director, Cancer Imaging Program
National Cancer Institute
Dr. Pushpa Tandon received her Master's in Biochemistry and her Ph.D. in Neurochemistry, from the University of Lucknow, India. Dr. Tandon is currently a Program Director, within the Cancer Imaging Program, and the Administrative Deputy Director, of the Quantitative Imaging Network, an international Network for development of quantitative imaging tools for prediction of tumor response to treatment, at the National Cancer Institute, Maryland, USA. She has been working in the field of Cancer Imaging for over 25 years and has developed and manages several international programs and collaborations around the world. She was involved with the establishment of low cost, point-of-care technologies for cancer program at NCI and currently manages several of the international project under it . She has been a mentor to several Ph.D students and enjoys working with students at all levels. Her main interests are cancer imaging, cancer biomarkers, inflammation and nanotechnology. Dr. Tandon is interested in the holistic approach to medicine. She was awarded the United States Embassy Science fellowship in summer 2018 to develop a bilateral Indo-US bilateral program on Indian Traditional medicine and cancer. She has published over 50 peer review articles and several book chapters.
28. Dr. Hogan Tang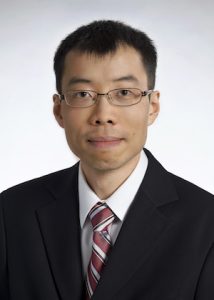 Assistant Professor, Department of Neurosurgery
Johns Hopkins University School of Medicine
Dr. Ho Lam Tang is an Assistant Professor of Neurosurgery at the Johns Hopkins University School of Medicine. Programmed cell death processes, such as apoptosis, have long been assumed to be irreversible, ending in cell suicide. Challenging this general dogma, Dr. Tang discovered an interesting and unexpected "recovery tactic" that dying cells could use to escape from the brink of cell death. He coined the term "anastasis", which means "rising to life" in Greek, to describe the recovery of dying cells. His laboratory aims to understand the functional roles, pathological potentials, and therapeutic implications of anastasis. For example, anastasis may contribute to mediating cell death and survival by limiting apoptosis during embryonic development and normal homeostasis. Enhancing anastasis to rescue injured neurons and heart cells may be beneficial for treating brain injury and heart failure, respectively. Conversely, suppressing anastasis in cancer cells undergoing apoptosis due to anti-cancer therapies may promote cancer cell death and reduce the chances of recurrence. Investigation of the regulatory systems that govern the reversal of cell death processes is critical to understanding the natural functions of anastasis and leveraging this process for therapeutic applications.
29. Dr. Debra Walter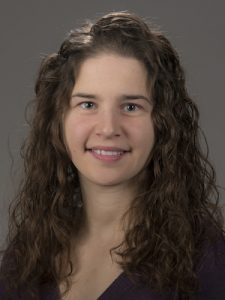 Postdoctoral Research Fellow, Biological Systems Engineering
Virginia Tech
Dr. Debbie Walter is a postdoctoral researcher working with Dr. Chenming "Mike" Zhang in Biological Systems Engineering. Debbie earned her Ph.D. from Ohio University in Molecular and Cellular Biology in 2018. Previously, she earned a B.S. and M.S. in Biology and Cellular Biology from Shippensburg University and Bloomsburg University respectively. Following her doctorate, she worked as a postdoctoral researcher at The University of Michigan. Debbie has extensive experience in toll-like receptor signaling, post-transcriptional regulation and immune-mediated disease processes. Her current research focus is developing nanoparticle-based vaccines to treat opioid use disorder.
30. Dr. Junior West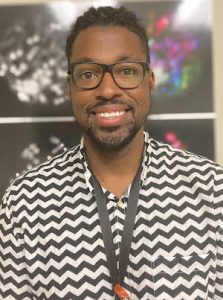 Post-Doctoral Fellow
Johns Hopkins University
Dr. West obtained his BSc and PhD in Cell and Systems Biology from the University of Toronto, where he studied cell and molecular mechanisms that govern epithelial morphogenesis using embryonic development of the fruit fly Drosophila melanogaster as his model system. His passion for understanding how epithelial tissue are able to undergo complex morphogenetic events led him to his current position as a postdoctoral fellow in the Prof. Andrew Ewald's lab at Johns Hopkins University School of Medicine. Here he studies cellular and molecular mechanisms that are used by epithelial tubes that comprise the mammary gland as they grow and establish proper organ architecture, and how these mechanisms are disrupted during breast cancer progression. To do this he grows miniature versions of this organ – also known as organoids – in a dish!
31. Dr. Kol Zarember

Adjunct Staff Member, National Center for Earth and Space Science Education
National Institute for Allergy and Infectious Diseases
National Institutes of Health
Kol Zarember obtained his PhD from the New York University School of Medicine and performed postdoctoral research at Genentech, Inc. before moving to the National Institutes of Health. Dr. Zarember is currently the Scientific Operations Manager of the Laboratory of Clinical Immunology and Microbiology and his research interests focus on the recognition of microbes by the human immune system and on how the innate immune system counters invasion by pathogens. Through studying patients with various rare genetic alterations in immunity, he works to better understand how neutrophils, the most abundant white blood cell in the circulation, prevent infections and contribute to other aspects of inflammation and human biology including atherosclerosis.