The National Center for Earth and Space Science Education (NCESSE), and Arthur C. Clarke Institute for Space Education, are proud to introduce the National Step 2 Review Board for SSEP Mission 7 to the International Space Station (ISS). On December 9 and 10, 2014, the Board met at the Smithsonian National Air and Space Museum, in Washington, DC, to review 72 finalist proposals for student flight experiments submitted from across the network of 24 communities participating in SSEP Mission 7 to ISS. Listed below are the 30 Board Members—scientists, engineers, and science educators from academia, federal agencies, commercial entities, and national science education non-profits.
For Mission 7 to ISS, a total of 10,760 grade 5-12 students were formally engaged in designing microgravity experiments suitable for flight aboard ISS. At the conclusion of the 9-week experiment design phase, a total of 2,521 proposals were submitted by student teams, and 898 proposals were forwarded for review by SSEP Step 1 Review Boards in the communities. Each of these local Boards selected 3 finalist proposals for submission to the SSEP National Step 2 Review Board.
For Step 2 review, the Board Members were divided into eight teams, each comprised of both researchers and science educators, and each team responsible for review of proposals from 4 SSEP communities. Board Members selected 24 flight experiments. The Board Members spent a great deal of time providing thoughtful comments for all 72 proposals, which were forwarded to the proposing student teams by NCESSE. The review went well beyond what is typical of reviews for professional research proposals given the deep recognition that the review process, and the comments back, were critically important teachable moments for the student researchers that worked so hard on their proposals. Through SSEP, we want to immerse students in real science. The review process is very much a part of real science, and that process therefore needs to be transparent, and a learning experience.
NCESSE reviewed all comments from the Step 2 Review Board to assess if there were any outstanding questions that needed to be addressed by the selected student flight teams, and by December 17, 2014, NCESSE formally notified each community of their selected flight experiments.
You are invited to explore the selected flight experiments and honorable mention finalist experiments for Mission 7 to ISS.
A Note to All Mission 7 Student Research Teams
To the thousands of students that participated in SSEP Mission 7 to ISS, regardless of whether your proposal was selected for flight, and regardless of whether it formally went before a Review Board, it is important to recognize the endeavor in which you've been engaged – real science. This is how real research proceeds from opportunity, to defining a proposed research program, to submission of a proposal, to formal proposal review and selection. In the professional world, comments back from the Review Board allow a team to rethink and refine their proposed research, so they can submit a better proposal for the next opportunity. We have indeed had SSEP student teams that did not get selected for spaceflight the first time, but did get selected with a refined proposal as part of their community's next flight opportunity.
Reflect on the overall experience, and recognize that you and your team owned this process – you came up with a microgravity experiment of interest to you, and designed it to fly in a research mini-lab that has a very real set of constraints on its operation. So get excited about what you've achieved, and get excited about science, technology, engineering, and mathematics (STEM). We challenge you to seek out new opportunities in STEM where you can be curious and take ownership … in the journey.
Finally, recognize that YOUR COMMUNITY now has an experiment destined for the International Space Station, that you are part of this historic adventure, and now you and your community can rally around your flight experiment and root for its success.
The SSEP National Step 2 Review Board for Mission 7 to ISS—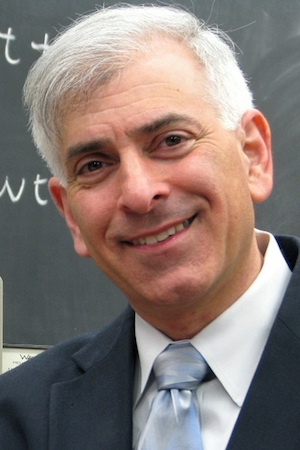 1.  Dr. Matt Bobrowsky
Adjunct Space Science Researcher, National Center for Earth and Space Science Education
Director of Special Programs, Delaware State University
Dr. Matt Bobrowsky is a nationally recognized science educator, receiving multiple teaching awards. He is the lead author of the Phenomenon-Based Learning books teaching physical science. Matt teaches various scientific subjects, carries out scientific research, and engages in numerous public speaking events. Currently at Delaware State University, recent experience includes serving as Director of the Physics Demonstration Facility at UMCP, a collection of 1,600 science demonstrations. Matt has also developed science curriculum materials and presented countless workshops to teachers and the public. His educational presentations address topics such as the process of science, misconceptions in science, effective science teaching, and science vs. pseudoscience. His public presentations on astronomy are entertaining and educational. As an astrophysicist, Matt's research includes astronomical observations with many telescopes, including the Hubble Space Telescope. His specialty is the study of planetary nebulae – clouds of gas expanding outward from aging stars. One planetary nebula that he discovered is the Stingray Nebula.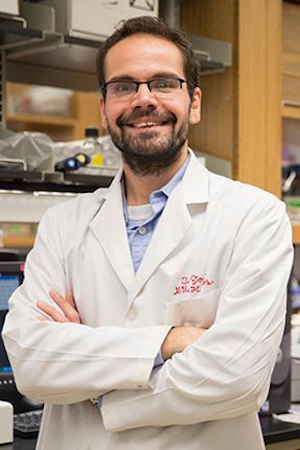 2. Dr. Shaun Brinsmade
Assistant Professor, Department of Biology
Georgetown University
Shaun Brinsmade is a microbiologist and an assistant professor in the Department of Biology at Georgetown University in Washington, DC. His research lab is interdisciplinary in nature and uses cutting-edge and genome-wide methods to answer biological questions at the interface of metabolism and pathogenesis (the ability to cause disease) in Gram-positive bacteria. Currently, his lab is seeking to understand how a bacterium couples changes in intracellular abundance of key chemicals (metabolites) to changes in physiology and gene expression, including the expression of genes that direct the synthesis of factors that potentially damage the host. A major focus is the transcription factor CodY, which may act as a molecular switch that mediates the transformation from a harmless bacterium to one that causes disease.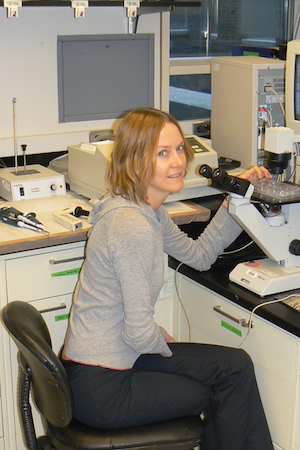 3. Dr. Kathy Conant
Assistant Professor, Neuroscience Department, Georgetown University
Dr. Katherine Conant completed undergraduate studies in biochemistry at Cornell University, medical studies at Boston University School of Medicine, and residency training in adult neurology at Georgetown University School of Medicine. She is now involved in research and teaching in the Department of Neuroscience at Georgetown University. Her research efforts are focused on a family of molecular scissors (matrix metalloproteinases) that are released from neurons/glia and that may in turn influence communication between neurons. The overall goal is to better understand how these molecular scissors affect physiological and pathological changes in neurotransmission, learning, and memory.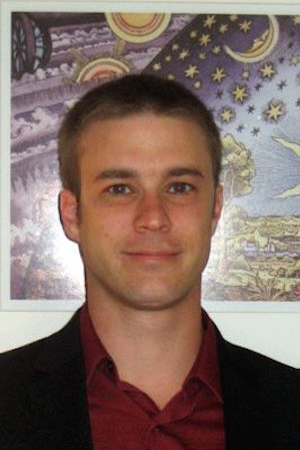 4. Dr. Dan Crooks
Postdoctoral Fellow, National Cancer Institute
National Institutes of Health
Dan Crooks is a member of the Urologic Oncology Branch at the NIH Clinical Center, where he is studying metabolic derangements in human kidney cancers, with the goal of identifying novel metabolic pathways that can be targeted by therapeutics. Dan completed a B.A. in Molecular Biology and an M.S. in Environmental Toxicology at the University of California at Santa Cruz, and earned a Ph.D. in Biochemistry from Georgetown University while performing research at the NIH on the molecular mechanisms of cellular iron homeostasis using mammalian red blood cell development and a human mitochondrial muscle disease as model systems. His long-term research interests lie in the pursuit of mechanisms underlying the altered metabolism and tissue specificity of human diseases.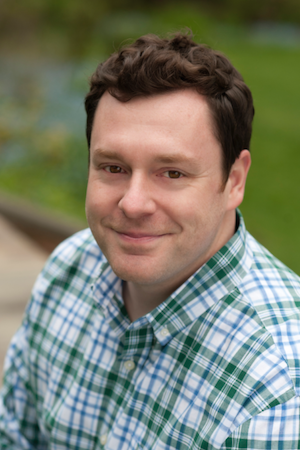 5. Dr. Dan Dwyer
Assistant Professor, Department of Cell Biology & Molecular Genetics and the Institute for Physical Science and Technology
University of Maryland, College Park
Dr. Dwyer's research interests are rooted in the study of dynamic events that occur during bacterial cell death and the influence of these events on antibiotic susceptibility. To address complex questions related to lethally stressed bacterial pathogens, the Dwyer Lab utilizes a broad complement of microbiology, bioengineering and chemical biology methods. Most notably, the lab applies synthetic and systems biology approaches to the identification and investigation of physiological vulnerabilities that appear under conditions of antibiotic stress in order to enhance our current antibiotic arsenal and resensitize drug resistant bacteria. Dr. Dwyer obtained his Ph.D. from the Molecular Biology, Cell Biology and Biochemistry Program at Boston University, following his B.S. in Biology from Boston College and two years in research and development at Forticell Bioscience, a tissue engineering company.
6. Kaye Ebelt
Albert Einstein Distinguished Educator Fellow
National Science Foundation
Kaye Ebelt is a 29-year veteran in elementary education in Montana. Currently she is an Einstein Fellow serving a two year fellowship at the National Science Foundation, in the Engineering Directorate and the Civil, Mechanical and Manufacturing Innovation Division. Ebelt earned a Bachelor of Arts in Elementary Education from the University of Montana in Missoula, Montana, a Master of Education with a Computer Technology emphasis from Lesley University in Cambridge, Massachusetts, and a Master of Science in Science Education with a Physics, Geology and Astronomy emphasis from Montana State University in Bozeman, Montana. Ebelt was among the first group of teachers to be selected from Montana to participate in NASA's MicroGX and Reduced Gravity Flight in 2011. She and her team designed and engineered a liquid density experiment suitable for microgravity. She earned national recognition by receiving the A. Scott Crossfield Award in 2003 and was also inducted into the Crown Circle for Leaders in Aerospace Education in Cincinnati, Ohio. Montana Aeronautics also recognized her efforts by awarding her the Aviation Educator of the Year in 2001. She enjoys running half marathons, reading, flying, playing tennis, playing the piano and spending time in Glacier Park with family.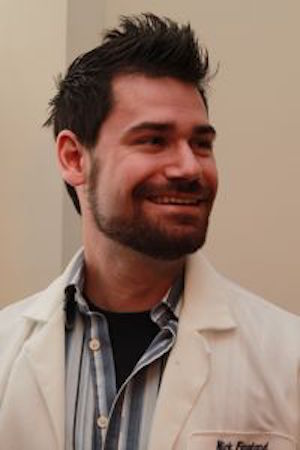 7. Dr. Nick Fingland
Systems Engineer, Future Technology Leaders (FTL) Program, Northrop Grumman
Nicholas Fingland is a Postdoctoral Scholar in Chemistry at the California Institute of Technology and NASA Jet Propulsion Laboratory. His work focuses on the design of instruments for detecting extremophile bacteria. Extremophile bacteria, with their abilities to withstand harsh environmental conditions (e.g., extreme cold, heat, pressure, UV exposure) are ideal candidates to develop instruments for the search of life within our solar system. Nicholas received his Ph.D. degree in biochemistry from the Georgetown University Medical Center in 2012. His Ph.D. work focused on the effect of acidic phospholipids present in the E. coli membrane on DNA replication. Dr. Fingland has significant experience designing and implementing microgravity experiments: prior to his arrival at Georgetown, he worked at NASA Ames Research Center investigating the effects of microgravity on integrin signaling in mammalian cells. While finishing his Ph.D. dissertation, Nicholas also continued his research in space biology by collaborating with researchers at the NASA Jet Propulsion Laboratory to conduct research on bacterial endospores, which will form the basis of his postdoctoral research.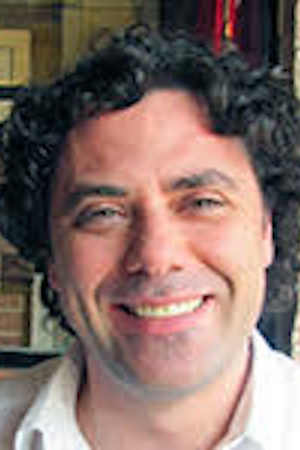 8. Dr. Dionysis Foustoukos
Experimental Geochemist, Geophysical Laboratory
Carnegie Institution of Washington
Dionysis is an experimental geochemist studying the evolution of geofluids in a wide range of natural environments. His research activities focus mainly on the evolution of submarine volcanoes; the habitability of deep-sea extreme environments; and the geochemical interactions between Earth's upper mantle, crust and oceans. He develops novel experimental designs to investigate natural processes under controlled laboratory conditions, and he has been involved in oceanographic expeditions at the Pacific Ocean and the Mediterranean Sea.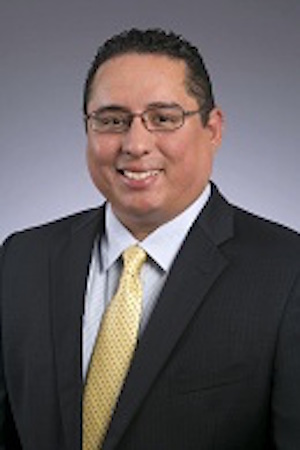 9. Apollo Gallardo
Physicist and Systems Engineer, Northrop Grumman
Mr. Apollo Gallardo is a graduate of the University of California Berkeley (Cal), with Bachelor degrees in Mathematics and Physics and is currently working towards his Masters in Systems Engineering from Stevens Institute of Technology. As an undergraduate at Cal, Mr. Gallardo performed research in Particle Physics at the Lawrence Berkeley National Laboratory, where he developed computer models of high-energy proton collisions. Now with Northrop Grumman, Mr. Gallardo was nominated to participate in a highly-selective two-year technical leadership program intended to accelerate and broaden his technical and leadership skills. Mr. Gallardo specializes in identifying and developing solution architectures to satisfy customer mission needs in various domains.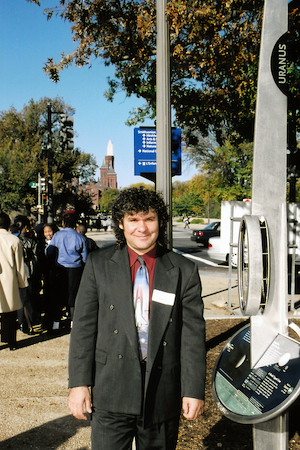 10. Dr. Jeff Goldstein
Program Director, Student Spaceflight Experiments Program (SSEP)
Center Director, Astrophysicist, National Center for Earth and Space Science Education (NCESSE)
Institute Director, Arthur C. Clarke Institute for Space Education
Dr. Jeff Goldstein is the creator of SSEP, and its Program Director. He is also the Center Director for the National Center for Earth and Space Science Education (NCESSE), and the Institute Director for the Arthur C. Clarke Institute for Space Education. Jeff is a nationally recognized science educator, and planetary scientist, who has dedicated his career to the public understanding of science and the joys of learning. He oversaw the creation of the Center's national science education initiatives, including the Voyage National Program. He led the inter-organizational team that permanently installed the Voyage model Solar System on the National Mall in Washington, DC. He is a blogger at the Huffington Post, and writes Blog on the Universe. His planetary science research includes the development of techniques for measuring global winds on other planets using large telescopes on Earth. His research has produced the first direct measurement of the global winds above the clouds on Venus, and the first measurement of the global winds on Mars.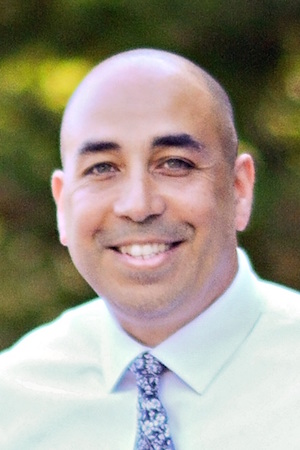 11.  John Hamel
Assistant Flight Operations Manager, Student Spaceflight Experiments Program
Assistant Education Program Manager, National Center for Earth and Space Science Education (NCESSE)
John is the Assistant Education Program Manager at the National Center for Earth and Space Science Education. He provides logistics and coordination support for NCESSE's various programs, including SSEP, Family Science Night and the MESSENGER Educator Fellowship program. As the SSEP Assistant Flight Operations Manager, John provides logistics support for SSEP, including website content development, coordination support for the annual SSEP National Conference, organization of SSEP delegations attending a mission launch, and overseeing the Mission Patch design competitions for each SSEP Mission. John also has extensive experience with non-profit education organizations and a certified association management group. He spent the early years of his career working directly with pre-school and school-aged children.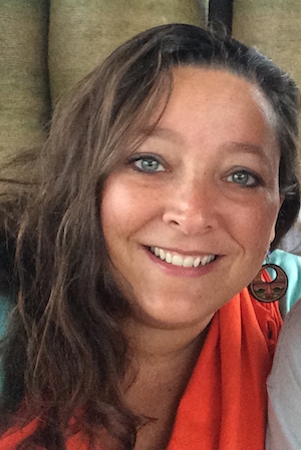 12. Stacy Hamel
Flight Operations Manager, Student Spaceflight Experiments Program
Education Program Manager, National Center for Earth and Space Science Education (NCESSE)
Stacy Hamel is the Flight Operations Manager for the Student Spaceflight Experiments Program overseeing all day-to-day activities from the time flight proposals are submitted by the communities through experiment return to Earth. Her previous experience at NCESSE includes co-directing the Voyage National Program – a national public education and outreach program that is installing replicas of the Voyage Scale Model Solar System located on the National Mall in Washington, DC, in communities worldwide. Stacy also co-directed many of the Center's other Educational Programs including Journey through the Universe – a national initiative that engages entire communities—students, teachers, families, and the public—using education programs in the Earth and space sciences and space exploration that inspire and educate. Over 200,000 grade preK-12 students have participated in Journey through the Universe.
13. Dr. Ann Hobbs
Biochemist and Patent Attorney (retired)
Ann Hobbs holds a Ph.D. In Biophysics from the University of Maryland at Baltimore, and devoted a number of years to biochemical and physiological research on cation transport across cell membranes. A large part of her scientific career was spent at the National Institutes of Health and the University of Maryland Medical School. Dr. Hobbs subsequently earned a J.D. from the University of Maryland School of Law and became a patent attorney, her legal practice focusing on medical, biotechnological and pharmaceutical inventions. She is a former partner of Venable LLP, Washington, D.C.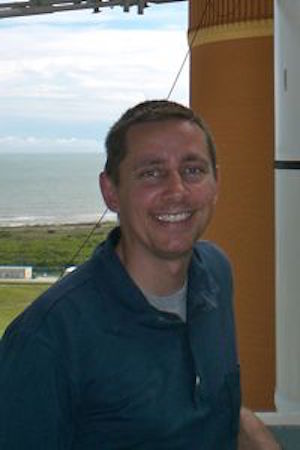 14. Michael Hulslander
Adjunct Space Science Educator, National Center for Earth and Space Science Education (NCESSE)
Manager of Onsite Learning, Smithsonian National Air and Space Museum
Michael is responsible for science education at the Smithsonian's National Air and Space Museum. He also manages the How Things Fly gallery, Moving Beyond Earth gallery, the Public Observatory Project and the Explainers Program. How Things Fly teaches visitors about the science of flight. Moving Beyond Earth is an immersive exhibition placing visitors "in orbit" during the shuttle and space-station era. At the Public Observatory visitors explore craters on the Moon, spots on the Sun, the phases of Venus, and other wonders of the universe using a 16-inch telescope. The Explainers Program gives high school and college students the chance to work at the National Air and Space Museum. Michael has worked in museums and zoos for more than 25 years, researching, writing, presenting and evaluating science programs for school groups, families and the general public.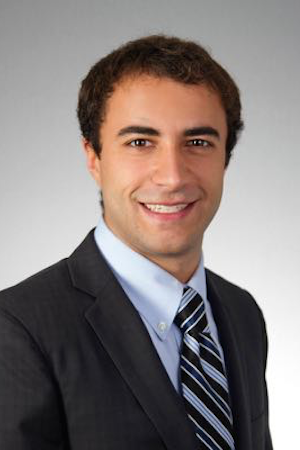 15. Robert (Bob) Klein
Systems Engineer, Northrop Grumman
Bob Klein is a Systems Engineer in Northrop Grumman's Future Technical Leaders Program. He received a Bachelor's Degree in Mechanical and Aerospace Engineering from Princeton University, where he started a monthly tradition of watching Apollo 13 and Top Gun that continues to this day. He continued his studies in the Aerospace Controls Laboratory at MIT, and received his Master's Degree in Aeronautics and Astronautics from MIT in 2014. Bob is a National Science Foundation Graduate Research Fellow, a recipient of the Jack and Vickie Kerrebrock Fellowship in Aerospace Engineering, and President of the MIT Graduate Association of Aeronautics and Astronautics. While in Boston, Bob visited local elementary schools weekly through the "Science Counts!" after-school outreach program to expose students to fun projects in science and engineering. Bob believes strongly in science education and in promoting a passion for learning. His obsession with aircraft and spacecraft makes this significantly easier.
16. Dr. David Livengood
Dr. David Livengood is a biophysicist with a Ph.D. in Physiology. He has an extensive research background in biophysics in institutions such as the University of Maryland School of Medicine in Baltimore, Maryland, and the Armed Forces Radiobiology Research Institute in Bethesda, Maryland, where he served as the chair of the Physiology Department and the Applied Cellular Radiobiology Department.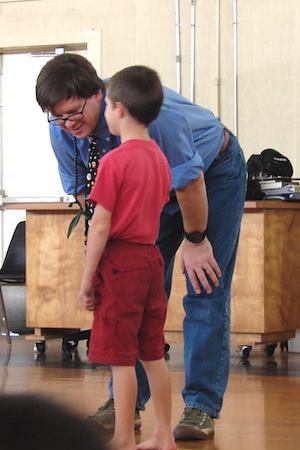 17. Dr. Tim Livengood
Adjunct Space Science Researcher, National Center for Earth and Space Science Education
Research Scientist, University of Maryland Department of Astronomy
Dr. Tim Livengood is a senior advisor to SSEP and adjunct research scientist with the National Center for Earth and Space Science Education. He is a research scientist with the University of Maryland Department of Astronomy and works at NASA's Goddard Space Flight Center. Tim has been a presenter and team leader for the Center's public and school programs and has visited hundreds of classrooms. His current research uses a neutron-detecting instrument on the Lunar Reconnaissance Orbiter to measure deposits of water on the Moon, and uses infrared spectroscopy from telescopes on Earth to measure composition, temperature, and wind velocity in the atmospheres of other planets.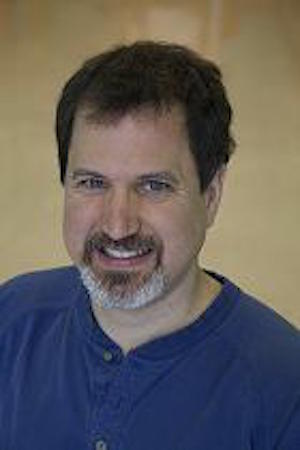 18. Dr. David Loeb
Associate Professor, Oncology and Pediatrics
Johns Hopkins University School of Medicine
Dr. David Loeb has been a pediatric oncologist since 2000. His clinical interests are diverse – he is a member of the bone marrow transplant team, and Director of the Musculoskeletal Tumor Program. In addition to clinical work, he also runs a research laboratory with several active areas of research. A core research program investigates the role of a transcription factor known as WT1 in the biology of sarcomas – tumors of connective tissue. The leading hypothesis is that WT1 regulates the expression of a broad array of pro-angiogenesis genes, and WT1 therefore promotes tumor growth through increasing the blood supply feeding cancer cells. The lab is currently designing a fluorescence-based high throughput screen for small molecule WT1 inhibitors that might be of use in treating WT1-expressing solid tumors. Another important area of research is the identification and targeting of Ewing sarcoma stem cells, with research currently focusing on a) the role of the RNA helicase DDX3 in Ewing sarcoma biology, and b) the role of the Wnt signaling pathway in regulating the growth of Ewing sarcoma and osteosarcoma.
19. Dr. Todd Miller
Associate Professor, Department of Exercise Science and Nutrition Sciences
George Washington University
Prof. Todd A. Miller is an Associate Professor in the Department of Exercise Science and Nutrition Sciences at the George Washington University Milken Institute School of Public Health. Dr. Miller is an internationally renowned expert in Strength Training for athletic performance and health. His early focus on the influence of strength training on athletic performance evolved into an interest in how human beings respond to long-term space travel. To learn more, Dr. Miller has used animal models to investigate the deleterious effects of microgravity on physiology, and how those effects can be countered, and participated in an ongoing NASA project that included flying an experiment on the ill-fated Columbia shuttle in 2003.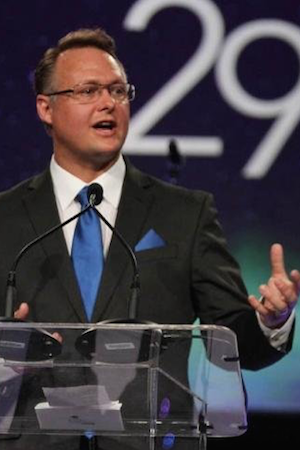 20. Daniel Newmyer
Albert Einstein Distinguished Educator Fellow
NASA Goddard Space Flight Center
Daniel Newmyer is a 2014-2015 Albert Einstein Distinguished Educator Fellow in the Office of Education for NASA Headquarters and Goddard Space Flight Center in the Washington, DC area. Newmyer received his Master of Education in Leadership and Space Science from Regis University. Newmyer is a Space Foundation Teacher Liaison, the 2011 Lockheed Martin Teacher of the year awarded by the Colorado Science and Engineering Fair, a Fellow for the Society for Science and the Public, and a 2014 Siemens Teachers as Researchers (STAR) Fellow. Newmyer earned the 2013 Alan Shepard Technology in Education Award given by the Astronauts Memorial Foundation, NASA, and the Space Foundation, honoring him nationally as an innovator in space education. In addition to teaching, Newmyer has partnered with organizations to offer training to local people in Cambodia, Uzbekistan, Haiti, and three countries in Africa on groundwater and community development. "My passion is to give historically underserved people the opportunity to discover, experience, and conduct scientific research so they can go change the world.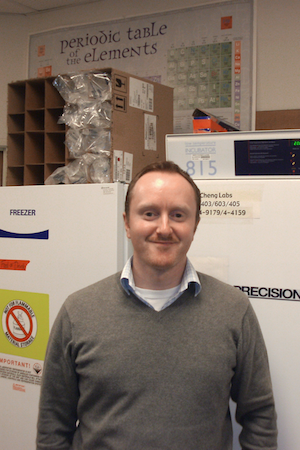 21. Dr. Damien O'Halloran
Assistant Professor, Department of Biological Sciences and Institute for Neuroscience
George Washington University
Dr. O'Halloran received his undergraduate degree in Biology and Math from the National University of Ireland (N.U.I.) Maynooth, and then received his Ph.D. degree in Genetics from N.U.I. Maynooth studying sensory signaling behavior in nematodes including Caenorhabditis elegans. After his Ph.D. he moved to the Center for Neuroscience at the University of California Davis where he worked on sensory adaptation using C. elegans. Since starting his own lab at The George Washington University in January 2012 he has continued to study the molecular mechanisms that guide sensory behavior in gustatory, olfactory, and thermosensory neurons in C. elegans, and has also began a new line of enquiry using C. elegans to study the role of calcium homeostasis in building and maintaining neural circuits.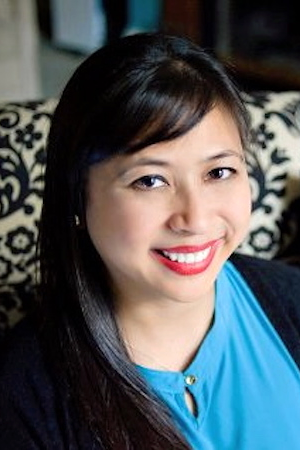 22. Anthonette Pena
Program Director, Albert Einstein Distinguished Educator Program
Triangle Coalition for STEM Education
Anthonette Peña is the Program Director for the Albert Einstein Distinguished Educator Fellowship Program at the Triangle Coalition for STEM Education. Throughout her career, Peña has worked to increase the number of underrepresented groups, specifically minorities and females, within the STEM pipeline and to encourage students to consider STEM careers. While teaching 8th grade science in DC Public Schools (DCPS), she served at the SSEP Community Program Director. Prior to teaching in DCPS she served for two years as an Einstein Fellow at the National Science Foundation. Peña, a National Board Certified Teacher in Early Adolescence Science, was a Presidential Award in Excellence in Mathematics and Science Teaching (PAEMST) State Finalist in 2012. She earned her BA in Liberal Studies from Cal Poly, San Luis Obispo and an MS in Education in Teaching English to Speakers of Other Languages from Nova Southeastern University.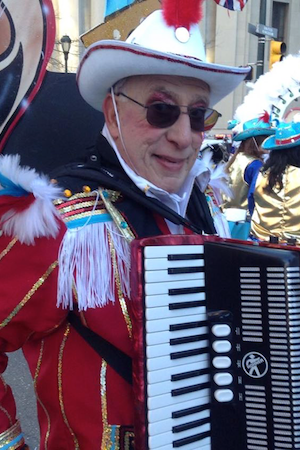 23. Dr. James Quintiere
Professor Emeritus, Department of Fire Protection Engineering
University of Maryland
Educated as a mechanical engineer, Professor Quintiere received a B.S. degree from New Jersey Institute of Technology (1962), and a M.S. (1966) and Ph.D. (1970) from New York University. His career in fire safety began in 1971 when he joined the National Bureau of Standards, now known as the National Institute of Science and Technology. He left in 1989, as Chief of the Fire Science and Engineering Division, to join the faculty of the Department of Fire Protection Engineering.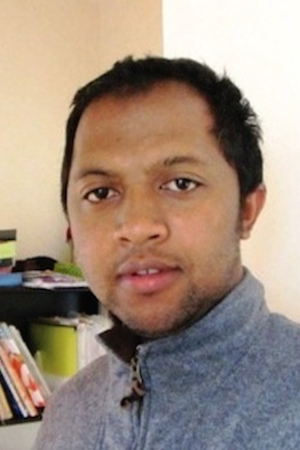 24. Dr. Sanda F. Rajaonson
Université Libre de Bruxelles, Belgium and University of Antananarivo, Madagascar
Dr. Sanda Rajaonson received his Ph.D. in Biological Sciences from the Université Libre de Bruxelles, Belgium and the University of Antananarivo, Madagascar through a joint program between the two institutions. His doctoral thesis focused on the inhibition of virulence gene expression in Rhodococcus fascians and Pseudomonas aeruginosa, as a culmination of years of research on the virulence of pathogenic bacteria. During his career, he has developed his interest in finding alternatives to battle the problem of multi-drug resistance in pathogenic bacteria. His next step is to continue his research in the areas of microbial genetics, host-microbe interaction and cell-to-cell communication in bacteria in order to improve his understanding of the molecular mechanisms of bacterial pathogenesis.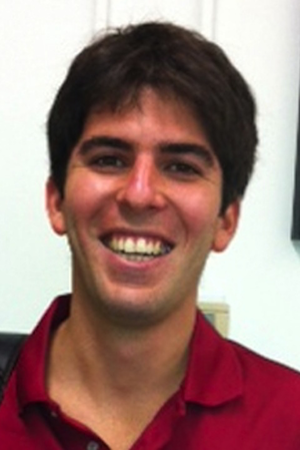 25. Dr. Timothy (T.J.) Rodigas
Post Doctoral Fellow, Department of Terrestrial Magnetism
Carnegie Institution of Washington
Dr. Timothy Rodigas recently received his Ph.D. in astrophysics from the University of Arizona. His primary interests lie in discovering and characterizing extrasolar planets and circumstellar disks. He has published papers on several key projects requiring skills in theoretical/numerical computations and orbital dynamics, instrumentation and high-contrast infrared detectors, and observations using > 25 foot telescopes scattered across the globe. Currently he is using the Magellan 6.5 meter telescope in Chile to image debris disks (the remnant material left over after planets form) in the hopes of detecting water ice and organic materials—the building blocks of Earth-like life—outside the solar system.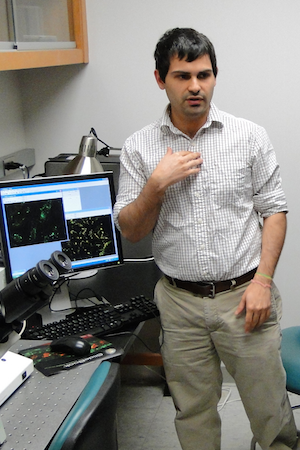 26. Dr. Daniel Serrano
Research Associate, University of Maryland
Daniel Serrano is a Research Associate at the University of Maryland Institute for Research in Electronics and Applied Research. He completed a B.S. in Biochemistry at Virginia Tech and M.S. in Cell Biology and Molecular Genetics at the University of Maryland College Park. During his PhD work in the Biological Sciences program at the University of Maryland College Park, Daniel studied the optimization of targeted therapeutic delivery using nanocarriers and also the interactions between blood clots, blood cells, and the walls of blood vessels. In 2014, his last year of graduate school, Daniel participated in the American Association for the Advancement of Science Mass Media Fellowship, which has propelled his involvement in science outreach.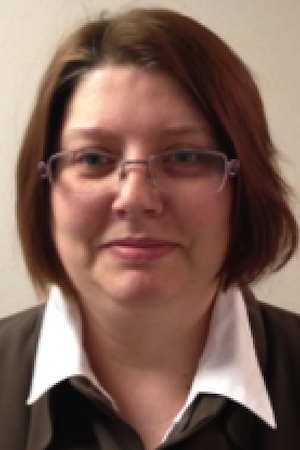 27. Beverly Stambaugh
Albert Einstein Distinguished Educator Fellow
National Science Foundation
Beverly Stambaugh is an Albert Einstein Distinguished Educator Fellow hosted by the National Science Foundation. She has been a middle school STEM science teacher for fifteen years in Fairborn, Ohio. Her previous experience as Science Fair Director, FIRST LEGO robotics coach, and The College of Wooster BWISER Summer Science Camp has provided many opportunities to engage students in STEM.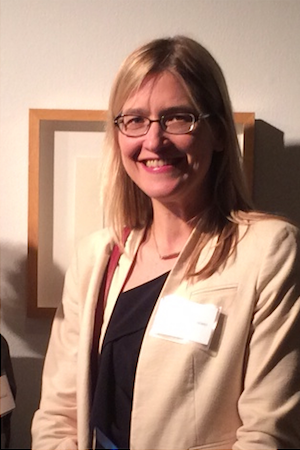 28. Dr. Michelle Starz-Gaino
Assistant Professor, Department of Biological Sciences
University of Maryland
Dr. Starz-Gaiano investigates the genetic control of animal development. In particular, her studies focus on understanding how cells adopt different identities and move through complex environments. She uses the vast genetic tools developed in fruit flies to identify new molecules involved in these processes. Interestingly, many of the same genes that regulate development in flies are required in the development of other animals, including humans. Currently, much of the work from her research group focuses on the regulation of the Janus Kinase and STAT molecular signaling pathway. Dr. Starz-Gaiano earned a bachelor's degree from MIT, a PhD from NYU, and completed postdoctoral work at Johns Hopkins Medical School before starting at UMBC in 2008.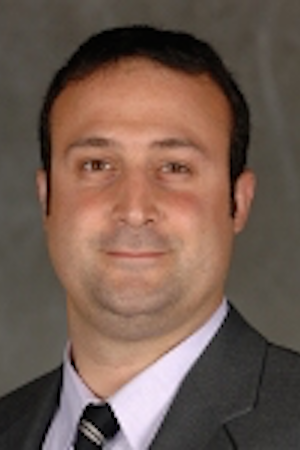 29. Dr. Alex Theos
Assistant Professor, Georgetown University
Alex Theos is an Assistant Professor at the Department of Human Science in the School of Nursing And Health Studies at Georgetown University. His research interests include the biogenesis of specialized organelles, focusing on the intracellular membrane trafficking pathways. Currently, his research lab is working to understanding the cell biology of the GPNMB protein, which is associated with diverse pathologies including melanoma and pigmentary glaucoma.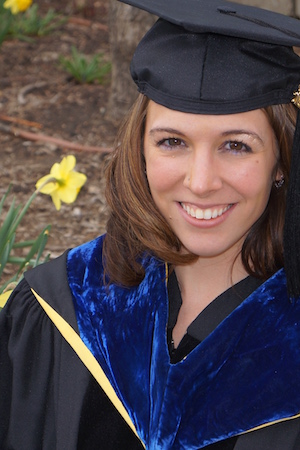 30. Dr. Mallory Van Dongen-Sohmer
Future Technical Leader, Northrop Grumman
Mallory holds a Bachelor's degree from Niagara University and a PhD in Chemistry from the University of Michigan. Her graduate work was focused on the challenges in translational applications of nanoparticle based drug delivery systems. Her fields of interest include multivalent mechanisms, surface interactions, and supramolcular assembly. She is the author of several peer reviewed publications, and her work was featured on the December 2013 cover of "Soft Matter". She was an instructor for general chemistry and organic chemistry labs, and spent a semester lecturing a physical chemistry course. Mallory is currently a systems engineer in Northrop Grumman's Future Technical Leaders program. In this new endeavor, she is working in the field of information security and cybersecurity education.