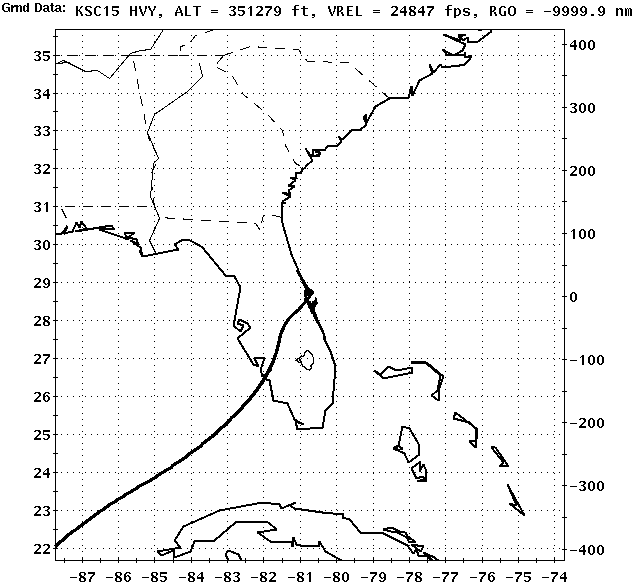 Endeavour's landing trajectory for 2:35 am EDT is provided on this graphic. Watch the landing live on NASA TV at SSEP.
From the Orlando Sentinel:
"The path of the landing attempt will take the shuttle across Central America and Mexico, into the Gulf of Mexico west of Cuba and across the state of Florida, coming up from the southwest around Bonita Springs, then across Polk and Osceola counties south of Kissimmee and into Brevard County.
Those in downtown Orlando and south might hear the double sonic boom as the orbiter makes its descent. Those directly under the path in Central Florida should hear the boom strongest 10 minutes and less leading up to landing. The boom can be heard about 40 miles away from the path."