The National Center for Earth and Space Science Education (NCESSE), and Arthur C. Clarke Institute for Space Education, are proud to introduce the National Step 2 Review Board for SSEP Mission 11 to the International Space Station (ISS). On December 5 and 7, 2016, the Board met at the Smithsonian National Air and Space Museum, in Washington, DC, to review 33 finalist proposals for student flight experiments submitted from across the network of 21 communities participating in SSEP Mission 11 to ISS. Listed below are the 25 Board Members—scientists, engineers, and science educators from academia, federal agencies, commercial entities, and national science education non-profits.
For Mission 11 to ISS, a total of 9,870 grade 5-16 students were formally engaged in designing microgravity experiments suitable for flight aboard ISS. At the conclusion of the 9-week experiment design phase, a total of 1,959 proposals were submitted by student teams, and 913 proposals were forwarded for review by SSEP Step 1 Review Boards in the communities. In 20 of 21 of the Mission 11 communities, local Boards selected 3 finalist proposals for submission for review by the SSEP National Step 2 Review Board, though in one of these communities only two proposals were deemed acceptable for Step 2 Review. In 1 community, the local Board selected only 2 finalist proposals. A total of 61 finalist proposals were therefore reviewed from the Mission 11 communities.
For Step 2 review, the Board Members were divided into 7 teams, each comprised of both researchers and science educators, and each team responsible for review of proposals from 2-3 SSEP communities. Board Members selected 21 flight experiments, one for each community. The Board Members spent a great deal of time providing thoughtful comments for all 61 proposals, which were forwarded to the proposing student teams by NCESSE. The review went well beyond what is typical of reviews for professional research proposals given the deep recognition that the review process, and the comments back, were critically important teachable moments for the student researchers that worked so hard on their proposals. Through SSEP, we want to immerse students in real science. The review process is very much a part of real science, and that process therefore needs to be transparent, and a learning experience.
NCESSE reviewed all comments from the Step 2 Review Board to assess if there were any outstanding questions that needed to be addressed by the selected student flight teams, and by December 16, 2016, NCESSE formally notified each community of their selected flight experiments.
You are invited to explore the selected flight experiments and honorable mention finalist experiments for Mission 11 to ISS.
A Note to All Mission 11 Student Research Teams
To the thousands of students that participated in SSEP Mission 11 to ISS, regardless of whether your proposal was selected for flight, and regardless of whether it formally went before a Review Board, it is important to recognize the endeavor in which you've been engaged – real science. This is how real research proceeds from opportunity, to defining a proposed research program, to submission of a proposal, to formal proposal review and selection. In the professional world, comments back from the Review Board allow a team to rethink and refine their proposed research, so they can submit a better proposal for the next opportunity. We have indeed had SSEP student teams that did not get selected for spaceflight the first time, but did get selected with a refined proposal as part of their community's next flight opportunity.
Reflect on the overall experience, and recognize that you and your team owned this process – you came up with a microgravity experiment of interest to you, and designed it to fly in a research mini-lab that has a very real set of constraints on its operation. So get excited about what you've achieved, and get excited about science, technology, engineering, and mathematics (STEM). We challenge you to seek out new opportunities in STEM where you can be curious and take ownership … in the journey.
Finally, recognize that YOUR COMMUNITY now has an experiment destined for the International Space Station, that you are part of this historic adventure, and now you and your community can rally around your flight experiment and root for its success.
The SSEP National Step 2 Review Board for Mission 11 to ISS—
1. Doug Baldwin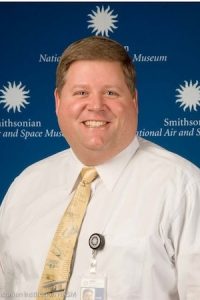 Chief, NASM Educational Initiatives
Smithsonian National Air and Space Museum
Currently Doug Baldwin is the Chief of Education Initiatives for the Smithsonian National Air and Space Museum (NASM). In this new position Doug is charged with working with new and existing educational partners to bring the resources of the National Air and Space Museum to any appropriate new and existing educational opportunity that presents itself. Doug is in his 13th year here at NASM, and his 19th year as and aerospace educator and astronomy and space science content provider. Doug began working for the Smithsonian National Air and Space Museum on September 10, 2001. He was hired to lead the new education unit of the Steven F. Udvar-Hazy Center (UHC). This 760,000 square foot facility constructed near Dulles International Airport houses the remaining 80% of the National Air and Space collection currently not on display. The new museum opened in December 2003 in time for the 100th Anniversary of Flight. Doug attended the Florida Institute of Technology in Melbourne Florida where he earned an Army ROTC scholarship, obtained his BS in Space Science, acquired his MS in Management and was commissioned a 2nd Lieutenant in the US Army Reserves. After two years of military service Doug found himself at Redstone Arsenal, in Huntsville Alabama, and landed a position at the US Space and Rocket Center as a Space Academy Lecturer. While working for the Space Academy and Space Camp programs, Doug found a passion for science education that he has taken with him ever since. Currently Doug is working on a Master's Degree in Education specializing in Instructional Design and Technology from George Mason University. Expected Graduation is May 2016.
2. Michelle Brooks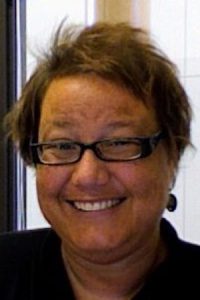 Associate Director, Biological Sciences Graduate Program
University of Maryland
Dr. Brooks has a passion for science education and training the next generation of scientists. As the Associate Director of the Biological Sciences Graduate Program, she is an advocate for her graduate students and works to ensure that the graduate education process is educationally enriching. She is also involved with undergraduate education in chemistry as an adjunct professor in the Science in the Evening and Masters of Chemical and Life Sciences programs. Dr. Brooks received her Ph.D. in chemistry from Michigan State University where she used electron magnetic resonance spectroscopy to study the electronic structure of biochemical cofactors involved in photosynthesis. Her interests in the application of magnetic resonance continued into her post doc at Columbia University where, as an NIH Fellow, she investigated chemically induced dynamic nuclear polarization by using solid state NMR spectroscopy.
3. Dr. Kathy Conant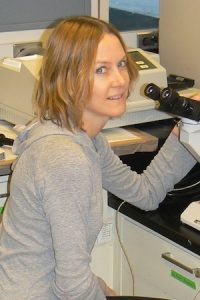 Associate Professor, Neuroscience Department
Georgetown University
Dr. Katherine Conant completed undergraduate studies in biochemistry at Cornell University, medical studies at Boston University School of Medicine, and residency training in adult neurology at Georgetown University School of Medicine. She is now involved in research and teaching in the Department of Neuroscience at Georgetown University. Her research efforts are focused on a family of molecular scissors (matrix metalloproteinases) that are released from neurons/glia and that may in turn influence communication between neurons. The overall goal is to better understand how these molecular scissors affect physiological and pathological changes in neurotransmission, learning, and memory.
4. Sindhuja Devanapally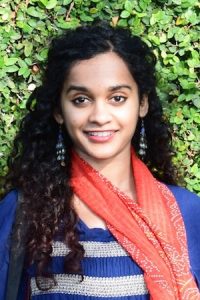 Graduate Research Assistant
University of Maryland College Park
Sindhuja Devanapally is a graduate student of Cell Biology and Molecular Genetics at the University of Maryland, College Park. She is currently pursuing her PhD in Transgenerational Epigenetics and broadly, wants to understand how ancestral exposure of animals to varying environmental conditions can determine the behavior of descendants. She is interested in all things galactic and has been fascinated by the idea of space travel since childhood. Given these mix of interests, she is really excited by what spaceflight experiments designed by young scientists could produce to help generations of the future in space exploration.
5. Dr. Daniel Dwyer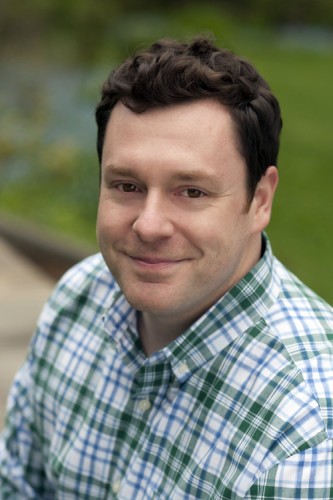 Assistant Professor, Department of Cell Biology and Molecular Genetics, Institute for Physical Science and Technology, Maryland Pathogen Research Institute
University of Maryland
Dr. Dwyer's research interests are rooted in the study of dynamic events that occur during bacterial cell death and the influence of these events on antibiotic susceptibility. To address complex questions related to lethally stressed bacterial pathogens, the Dwyer Lab utilizes a broad complement of microbiology, bioengineering and chemical biology methods. Most notably, the lab applies synthetic and systems biology approaches to the identification and investigation of physiological vulnerabilities that appear under conditions of antibiotic stress in order to enhance our current antibiotic arsenal and resensitize drug resistant bacteria. Dr. Dwyer obtained his Ph.D. from the Molecular Biology, Cell Biology and Biochemistry Program at Boston University, following his B.S. in Biology from Boston College and two years in research and development at Forticell Bioscience, a tissue engineering company.
6. Dr. Jose Feijo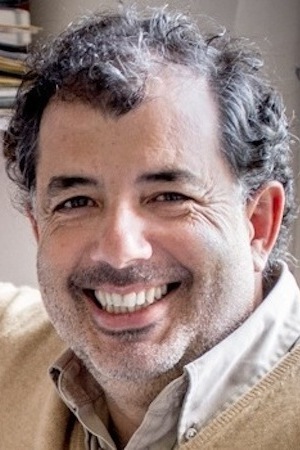 Professor, Department of Cell Biology and Molecular Genetics
University of Maryland
Dr. José Feijó is a Professor is the University of Maryland- College Park. He is a Plant Cell Biologist, with a focus on Reproduction and using the male gametophyte of plants- the pollen tube- as a model system to understand the fundamental properties of cellular growth and morphogenesis and cell to cell communication. For his research José uses a combination of live imaging, electrophysiology and genetics tools, and interfaces with biophysics by developing a number of mathematical and computational models. Along his career he was also involved in a number of major initiaves for science vulgarization. These include being the curator of what became one of the world largest exhitions organized to commemorate Darwin's bicentenary ("Darwin's Evolution") on the Gulbenkian Foundation in Portugal, which included collaborations with the Natural History Museums of New York, London, Madrid, Paris, Berlin, etc.. The exhibition toured 6 venues in 3 countries and reached close to 0.5 million visitors. He was a also a founding member and editor for Biology of "Casa das Ciencias", a web portal dedicated to science educators and students in portuguese language (casadasciencias.org), which sponsors the adaptation of high standard education materials to portuguese, and publishes peer-reviewed original educational materials. This portal has subsequently accumulated millions of hits. José has also organized more than a dozen international courses and workshops on live imaging and Plant Development, and is in involved on teaching plant biology and microscopy in the first BioMedical PhD program in portuguese speaking Africa, taking place at the University of Cape Verde.
7. Dr. Jeff Goldstein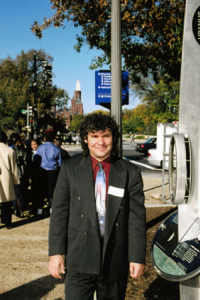 Program Director, Student Spaceflight Experiments Program (SSEP)
Center Director, Astrophysicist, National Center for Earth and Space Science Education (NCESSE)
Institute Director, Arthur C. Clarke Institute for Space Education
Dr. Jeff Goldstein is the creator of SSEP, and its Program Director. He is also the Center Director for the National Center for Earth and Space Science Education (NCESSE), and the Institute Director for the Arthur C. Clarke Institute for Space Education. Jeff is a nationally recognized science educator, and planetary scientist, who has dedicated his career to the public understanding of science and the joys of learning. He oversaw the creation of the Center's national science education initiatives, including the Voyage National Program. He led the inter-organizational team that permanently installed the Voyage model Solar System on the National Mall in Washington, DC. He is a blogger at the Huffington Post, and writes Blog on the Universe. His planetary science research includes the development of techniques for measuring global winds on other planets using large telescopes on Earth. His research has produced the first direct measurement of the global winds above the clouds on Venus, and the first measurement of the global winds on Mars.
8. John Hamel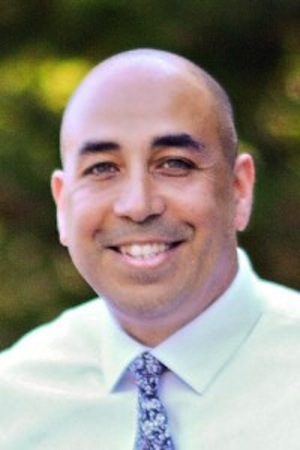 Assistant Flight Operations Manager, Student Spaceflight Experiments Program (SSEP)
Assistant Education Program Manager, National Center for Earth and Space Science Education (NCESSE)
John is the Assistant Education Program Manager at the National Center for Earth and Space Science Education. He provides logistics and coordination support for NCESSE's various programs, including SSEP, Family Science Night and the MESSENGER Educator Fellowship program. As the SSEP Assistant Flight Operations Manager, John provides logistics support for SSEP, including website content development, coordination support for the annual SSEP National Conference, organization of SSEP delegations attending a mission launch, and overseeing the Mission Patch design competitions for each SSEP Mission. John also has extensive experience with non-profit education organizations and a certified association management group. He spent the early years of his career working directly with pre-school and school-aged children.
9. Stacy Hamel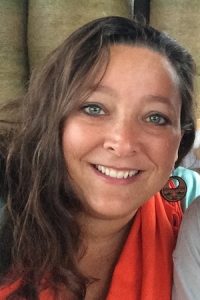 Flight Operations Manager, Student Spaceflight Experiments Program (SSEP)
Education Program Manager, National Center for Earth and Space Science Education (NCESSE)
Stacy Hamel is the Flight Operations Manager for the Student Spaceflight Experiments Program overseeing all day-to-day activities from the time flight proposals are submitted by the communities through experiment return to Earth. Her previous experience at NCESSE includes co-directing the Voyage National Program – a national public education and outreach program that is installing replicas of the Voyage Scale Model Solar System located on the National Mall in Washington, DC, in communities worldwide. Stacy also co-directed many of the Center's other Educational Programs including Journey through the Universe – a national initiative that engages entire communities—students, teachers, families, and the public—using education programs in the Earth and space sciences and space exploration that inspire and educate. Over 200,000 grade preK-12 students have participated in Journey through the Universe.
10. Mike Hulslander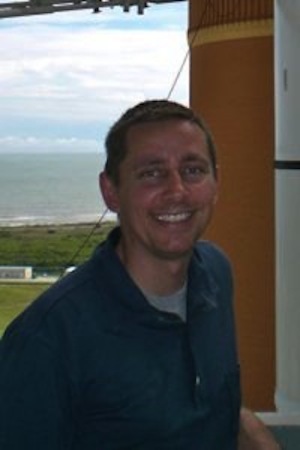 Adjunct Space Science Educator, National Center for Earth and Space Science Education (NCESSE)
Manager of Onsite Learning, Smithsonian National Air and Space Museum
Michael is responsible for science education at the Smithsonian's National Air and Space Museum. He also manages the How Things Fly gallery, Moving Beyond Earth gallery, the Public Observatory Project and the Explainers Program. How Things Fly teaches visitors about the science of flight. Moving Beyond Earth is an immersive exhibition placing visitors "in orbit" during the shuttle and space-station era. At the Public Observatory visitors explore craters on the Moon, spots on the Sun, the phases of Venus, and other wonders of the universe using a 16-inch telescope. The Explainers Program gives high school and college students the chance to work at the National Air and Space Museum. Michael has worked in museums and zoos for more than 25 years, researching, writing, presenting and evaluating science programs for school groups, families and the general public.
11. Dr. Beatrice Kondo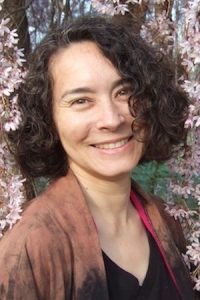 Program Coordinator/Senior Lecturer, Center for Biotechnology Education
The Johns Hopkins University, Krieger School of Arts & Sciences
Dr. Kondo's undergraduate studies were at Loyola University in Baltimore. She then began a career in software test engineering, testing Hubble Space Telescope management and control software, before transitioning to the private sector, testing communications systems. Eventually the siren song of higher education lured her to a return into academia, and she completed a doctorate in Biological Sciences at the University of Maryland, Baltimore County in 2006. Her publications are in the area of molecular phylogenetics, with a special emphasis on closely-related species and the evolution of migration in New World Orioles. Recognizing a love of teaching during her graduate career, Dr. Kondo pursued a teaching post-doc at Cornell College in Iowa, famous for its unusual one-course-at-a-time curriculum. After this, she taught for four years in the undergraduate program of the Department of Biology at The Johns Hopkins University, before joining the Advanced Academic Programs, Center for Biotechnology Education at Johns Hopkins in Fall 2011. She serves as Program Coordinator for the Post-master's Certificate in Sequence Analysis and Genomics, as well as for the MS in Biotechnology.
12. Dr. Jeff Leips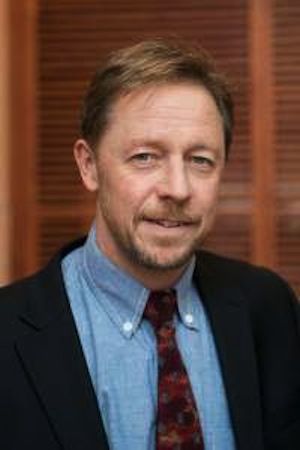 Professor, Department of Biological Sciences
University of Maryland Baltimore County
Our research is focused on understanding the genetic basis of natural variation in life history traits using the fruit fly, Drosophila melanogaster, as a model organism. We are particularly interested in identifying genes that control age-specific changes in traits that directly contribute to senescence and ultimately limit life span. These traits include age-specific reproduction, immune response and energy storage. We are also actively studying the ecology of natural populations of Drosophila to identify the agents of selection acting on genes controlling these traits. Our goal is to combine knowledge of the natural history of this species with an understanding of the genetic architecture of these traits to help explain the maintenance of genetic variation in age-related changes in fitness in natural populations. For more information on our research follow this link: http://biology.umbc.edu/directory/faculty/leips/leips-lab/
13. Dr. Tim Livengood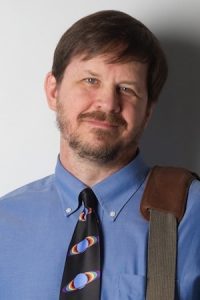 Adjunct Space Science Researcher, National Center for Earth and Space Science Education (NCESSE)
Research Scientist, University of Maryland Department of Astronomy
Dr. Tim Livengood is a senior advisor to SSEP and adjunct research scientist with the National Center for Earth and Space Science Education. He is a research scientist with the University of Maryland Department of Astronomy and works at NASA's Goddard Space Flight Center. Tim has been a presenter and team leader for the Center's public and school programs and has visited hundreds of classrooms. His current research uses a neutron-detecting instrument on the Lunar Reconnaissance Orbiter to measure deposits of water on the Moon, and uses infrared spectroscopy from telescopes on Earth to measure composition, temperature, and wind velocity in the atmospheres of other planets.
14. Dr. David Loeb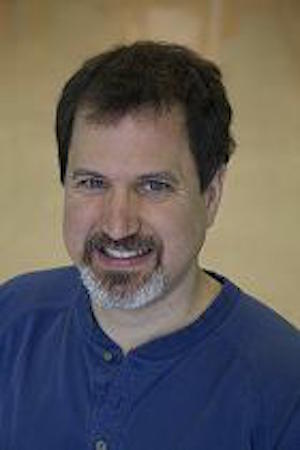 Associate Professor, Oncology and Pediatrics
Johns Hopkins University School of Medicine
Dr. David Loeb has been a pediatric oncologist since 2000. His clinical interests are diverse – he is a member of the bone marrow transplant team, and Director of the Musculoskeletal Tumor Program. In addition to clinical work, he also runs a research laboratory with several active areas of research. A core research program investigates the role of a transcription factor known as WT1 in the biology of sarcomas – tumors of connective tissue. The leading hypothesis is that WT1 regulates the expression of a broad array of pro-angiogenesis genes, and WT1 therefore promotes tumor growth through increasing the blood supply feeding cancer cells. The lab is currently designing a fluorescence-based high throughput screen for small molecule WT1 inhibitors that might be of use in treating WT1-expressing solid tumors. Another important area of research is the identification and targeting of Ewing sarcoma stem cells, with research currently focusing on a) the role of the RNA helicase DDX3 in Ewing sarcoma biology, and b) the role of the Wnt signaling pathway in regulating the growth of Ewing sarcoma and osteosarcoma.
15. Anthony LoRusso, CCDS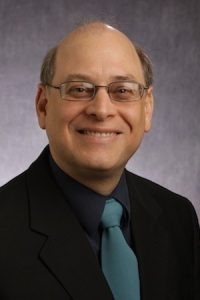 Systems Engineer
Orbital ATK
Anthony LoRusso is a systems engineer at Orbital ATK and a member of their local STEM Council. Twice a graduate from Drexel University, Anthony earned both a Bachelor of Science in Mechanical Engineering degree and a Bachelor of Science degree in Humanities and Communications. While at Drexel, he led Engineering student activities which included inviting and hosting the Administrator of the National Aeronautics and Space Administration (NASA). He has spent over twenty-five years with aerospace and defense technologies company Orbital ATK. Anthony is steadfastly dedicated to promoting STEM education and has organized various events and programs for grades K-12 at rural and urban schools. He is a long-time member of the Board of Directors of the Delaware AeroSpace Education Foundation (DASEF). He has judged engineering competitions sponsored by the Navy for middle and high schools at both regional and national levels, including regionally judging project engineering notebooks.
16. Dr. Todd Miller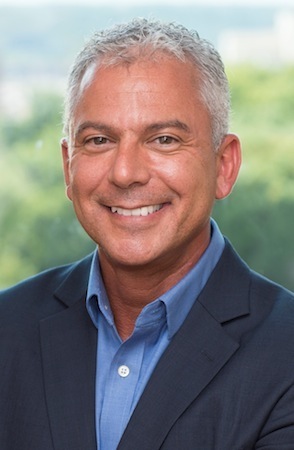 Associate Professor, Department of Exercise and Nutrition Sciences
Director, Weight Management & Human Performance Lab
Milken Institute School of Public Health, George Washington University
Todd A. Miller is an Associate Professor in the Department of Exercise and Nutrition Sciences at the George Washington University Milken Institute School of Public Health. Dr. Miller is an internationally renowned expert in Strength Training for athletic performance and health. His early focus on the influence of strength training on athletic performance evolved into an interest in how human beings respond to long-term space travel. To learn more, Dr. Miller has used animal models to investigate the deleterious effects of microgravity on physiology, and how those effects can be countered, and played an integral role in a multi-year NASA project that included flying an experiment on the ill-fated Columbia shuttle in 2003.
17. Jane Moreno

Senior Biologist, Biodefense and Emerging Infections Resources
American Type Culture Collection (ATCC)
Jane obtained her Bachelor's in Science in Microbiology at University of Santo Tomas, Manila Philippines. She currently works as a Senior Biologist at ATCC/BEIR Bacteriology which produces and characterize vast collections of bacterial strains to support scientific research on infectious diseases. She has extensive experience in Microbiology (Clinical, Food, Research and Manufacturing), concentration in bacteria and their Biochemical and Antibiotic susceptibilities. Jane is also active in the community where she regularly volunteers as a judge for Elementary and High School Science Fairs in Prince William County Schools.
18. Dr. Terry Pellmar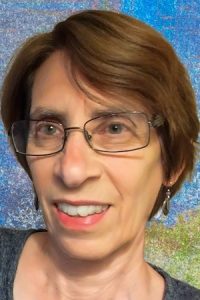 Dr. Terry Pellmar has contributed to a wide range of research projects and policy studies over her 30+ year scientific career. She started out as a research neuroscientist at the Armed Forces Radiobiology Research Institute (AFRRI) with an interest in the effects on radiation on neural function. Between 1999 and 2002 she went to the Institute of Medicine, National Academy of Sciences to direct health policy setting studies on neurologic and mental disorders, substance abuse, and behaviors impacting health. Terry returned to AFRRI in 2002 as Scientific Director to oversee the institute's research program on development of radiation countermeasures and biodosimetric assessment. At the same time, she was Professor and Chair of the Radiation Biology Department at the Uniformed Services University of the Health Sciences. In 2009 she retired but continues to consult and to serve on advisory panels. For the past several years, Terry has been sharing her excitement for science with elementary school students as volunteer with the AAAS/SSE STEM program.
19. Dr. Marco A. Riojas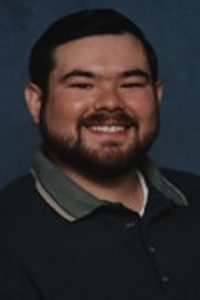 Lead Biologist, Biodefense and Emerging Infections (BEI) Resources
American Type Culture Collection (ATCC)
Marco A. Riojas obtained his BS in Biology from the Massachusetts Institute of Technology (MIT), his MS in Biology from the University of Texas at San Antonio (UTSA), and his PhD in Biodefense from George Mason University. His dissertation research examined bioaerosol dispersal models and the in silico design of a synthetic strain of Bacillus subtilis for use in biodefense research. His recent research efforts have been focused on the development of new assays for detection and characterization of bacterial BSL-3, BSL-2, and Select Agent pathogens, most notably Bacillus anthracis, the etiologic agent of the disease anthrax. His current research uses next-generation sequencing (NGS) to examine the phylogenetic relationships between the species of the genus Mycobacterium. Marco also serves as an assistant adjunct professor at the University of Maryland University College, where he teaches a graduate-level biotechnology course.
20. Dr. Margaret Scull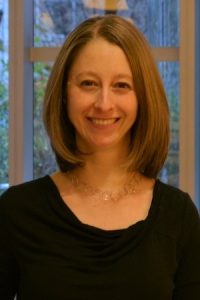 Assistant Professor, Dept. of Cell Biology & Molecular Genetics
University of Maryland, College Park
Margaret Scull obtained her Ph.D. in Microbiology and Immunology from the University of North Carolina at Chapel Hill in 2009. After completing her post- doctoral research at the Rockefeller University, she joined the faculty at the University of Maryland – College Park as an Assistant Professor. Dr. Scull's lab works at the interface of virology and cell biology. Specifically, her research focuses on virus-host interactions in the airway epithelium – the primary target for infection by influenza virus and other clinically relevant respiratory viruses. Her research uses a variety of tools, including microscopy, deep sequencing technology, viral genetics, and in vitro primary cell model systems to understand mechanisms of host restriction and innate defense against viral infection. In addition to her work in the lab, Dr. Scull has been active in science education Outreach, including after school mentoring in STEM education and volunteering as both an educator on the BioBus mobile laboratory and as a judge at science fair competitions in the New York City area.
21. Dr. Daniel Serrano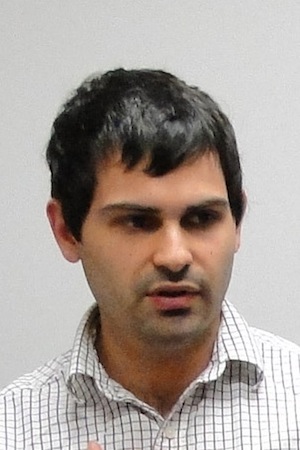 Faculty Specialist, Institute for Research in Electronics and Applied Physics (IREAP)
University of Maryland
Daniel Serrano is a Research Associate at the University of Maryland College Park (UMCP) Institute for Research in Electronics and Applied Physics (IREAP), where he works in program administration, grant proposal advising/mentoring, and science outreach initiatives. He completed a B.S. in Biochemistry at Virginia Tech and M.S. in Cell Biology and Molecular Genetics (CBMG) at UMCP. During his PhD work in the Biological Sciences program at UMCP, Daniel studied the optimization of targeted therapeutic delivery using nanocarriers and also the interactions between blood clots, blood cells, and the walls of blood vessels. In his current role at UMCP, Daniel worked with the CBMG Department to organize a University System of Maryland SSEP community. He was Community Program Director in USM's first SSEP iteration, Mission 10 to ISS.
22. Dr. Marcia A. Shofner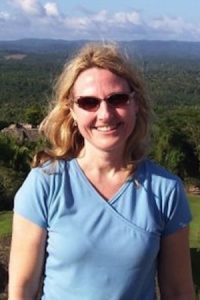 Lecturer, Department of Entomology, College of Computer, Mathematical and Natural Sciences
University of Maryland
Dr. Shofner is a member of the lecture faculty in the department of entomology at the University of Maryland. Her main role is teaching two large lecture sections of the ecology and evolution portion of our majors introductory biology each semester. She also develops and teaches online courses for the masters programs, as well as teaches an upper level ecology course. Within all this lecturing, she is working with colleagues to redesign the course to include more active learning. She is an ecologist and works with stream invertebrates- specifically meiofauna with an interest in the roles these animals play in the trophic structure of streams. Plus, she has an abiding love for tardigrades.
23. Dr. Michelle Starz-Gaiano

Associate Professor, Department of Biological Sciences
University of Maryland Baltimore County
Dr. Starz-Gaiano investigates the genetic control of animal development. In particular, her studies focus on understanding how cells adopt different identities and move through complex environments. She uses the vast genetic tools developed in fruit flies to identify new molecules involved in these processes. Interestingly, many of the same genes that regulate development in flies are required in the development of other animals, including humans. Currently, much of the work from her research group focuses on the regulation of the Janus Kinase and STAT molecular signaling pathway. Dr. Starz-Gaiano earned a bachelor's degree from MIT, a PhD from NYU, and completed postdoctoral work at Johns Hopkins Medical School before starting at UMBC in 2008.
24. Jake Weissman

Graduate Assistant, Biological Sciences Graduate Program
University of Maryland
Jake Weissman is a graduate student in the Behavior, Ecology, Evolution, and Systematics specialization of the Biological Sciences Graduate Program at the University of Maryland College Park. His work is centered on the never-ending battle between bacteria and their viral predators and how bacteria tune their defenses to fit the pathogenic environment around them. He is advised by Drs. Bill Fagan and Philip Johnson, who both have primarily theory-driven labs and largely focus on building statistical and mathematical models of ecological and population genetic phenomena. Jake has been involved in outreach programs since his time as an undergraduate where he ran his college's math circle for middle school students and has spent time working with the Bridge to Enter Advanced Mathematics.
25. Dr. Kol Zarember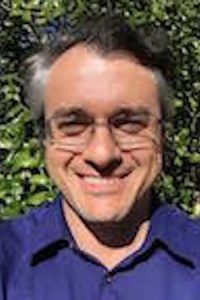 Staff Scientist, National Institutes for Allergy and Infectious Diseases
National Institutes of Health
Kol Zarember obtained his PhD from the New York University School of Medicine and performed postdoctoral research at Genentech, Inc. before joining the Laboratory of Host Defenses located in the nation's largest dedicated research hospital, the National Institutes of Health Clinical Center. Dr. Zarember's research interests focus on the recognition of microbes by the human immune system and on innate antimicrobial mechanisms that have evolved to counter pathogen invasion. Through studying patients with various rare genetic alterations in immunity, he works to better understand how neutrophils, the most abundant white blood cell in the circulation, prevent infections and contribute to other aspects of inflammation and human biology.