Annie Fisher STEM Magnet School, Hartford Public Schools in Connecticut, is participating in SSEP on STS-135. Their flight experiment, Microgravity's Effect on Tomato Growth, is scheduled to blast off on Atlantis on July 8. Their participation in this historic flight is made possible by Hamilton Sundstrand, the Connecticut Space Grant College Consortium, Hartford Public Schools, and Travelers Insurance.
The SSEP Team in Hartford wanted to share a local story of one teacher's experience. It is a teachable moment that points to both inquiry and student ownership in learning as foundations for good STEM education. In fact, we would argue that both should be the foundation for all education.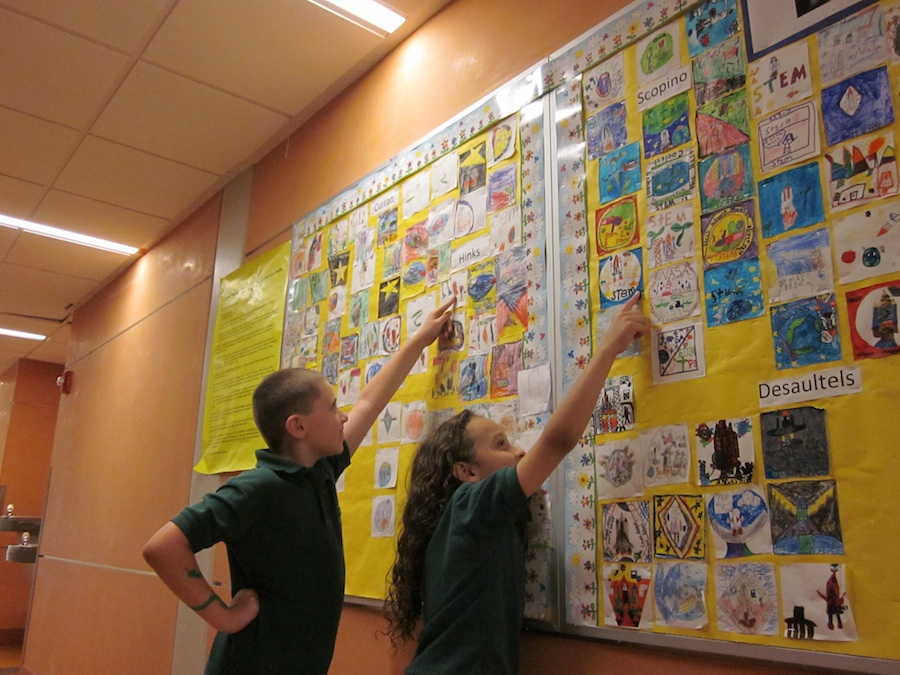 "We had so many other things to teach that I just did not get to teaching science", said 23 year veteran teacher Veronica Bolton. "We had to teach reading and math, so there was no time for science." In elementary schools across the nation this is not an uncommon story. The SSEP program and schools like Annie Fisher STEM Magnet School are changing this. Inquiry is at the heart of both programs. Through intensive inquiry training, creative scheduling, and the ability to teach outside the box, Mrs. Bolton has taken her classroom literally to new heights. With programs like SSEP, students pose their own research questions, design their own experimental proposals, conduct real research, and share their findings with others. "Inquiry has changed my teaching!", exclaimed Mrs. Bolton. "I used to not like teaching science, but now I love it. Just look how excited my students are!"
Mrs. Bolton's first grade students conducted real research to find out what kind of eggs were in a fish tank:
"I notice the eggs are in a clump."
"Look, look, there is a dot in the middle of the eggs!"
"I wonder if they are fish eggs?"
"Maybe they are frog or toad eggs."
"Do salamanders lay eggs?"
"What would happen if the frog eggs hatched in space?"
"Can tadpoles swim in space?"
It is the students' questions that drive education at Annie Fisher STEM Magnet School. Principal Melony M. Brady believes, the "new" teacher is the "let-go" teacher, the teacher who takes risks, makes curriculum real, and allows students to drive instruction. Mrs. Bolton, after 23 years of traditional teaching, has become a "new" teacher once again."
The SSEP program has not only given students the opportunity to engage in real science, but for teachers like Mrs. Bolton it has helped to change their lives. Mrs. Bolton along with many students and families from the Annie Fisher STEM Magnet School will be present at the final launch of the Space Shuttle to witness their experiment fly onboard Atlantis.
Sheri Tanner, Literacy Coach at Annie Fisher STEM Magnet School
and
Rachael Manzer, STEM Coach at Annie Fisher STEM Magnet School
SSEP Community Program Director, Hartford, Connecticut